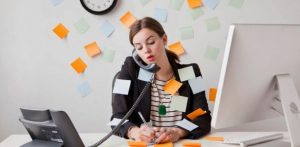 October 2021
Renting out a condo property is a business.  One way to save money is to manage the property on your own.  This can work well so long as you don't have a job, family, outside interests or other commitments.  Managing a property is a burden most are unable to do well on their own.
Property management companies, available to take on this responsibility for you, offer advantages.
Primary Point of Contact
Being the primary contact for tenants is harder than it appears.  They can call at any hour of the day for any reason.  Problems range from rent concerns to appliance repairs and burst or frozen water pipes.  Air conditioning or heating may have failed or there may be problems with neighbours.  Working with a property management company, tenants would not call you.  Your property management company would deal with these day-to-day concerns.
Personal Time
Property management is time consuming.  It is your responsibility to maintain the property.  Duties and responsibilities include regular and unexpected maintenance, billing and invoicing, marketing, evicting problem tenants and checking out prospective tenants before accepting them.  Employing a property management company ensures all of this is done while protecting your personal time.
Knowledge of Legislation
Property rentals are governed by complex legislation.  Certain procedures need to be followed to protect your interests.  This can be a challenge if not versed in legislation relating to property rentals and condo governance.  Property management companies are versed in these laws, rules and procedures.
Most condo landlords are not prepared to do the work necessary to learn and be good at this business.  Hiring a property management company to manage your property is an effective solution.
For more information see the following articles in the Condo Archives:
Find Vendors in these Related Categories