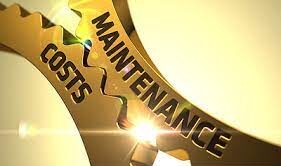 February 2023
Building repair costs have skyrocketed this past year. Contractors are harder to find and delivery of supplies is taking longer.
Condominium communities wanting to complete work in the next year or two can expect their projects to cost more and take longer. Reserve funds are unlikely to have been adequately funded for these short-term projects.
The Construction Price Index for residential buildings has increased by 56 percent between Q1 2020 and Q2 2022. During this period, most reserve fund studies have likely incorporated cost inflation of five to eight percent.
The largest cost increases are those which are material-heavy projects such as window, elevator and roof replacements. Renovation projects of all types are also being delayed and costing more.
Part of the reason for cost increases is a labour shortage which is unlikely to disappear since fewer are entering the workforce than baby boomers who are now retiring. Fewer employees combined with Covid-related closures, some of which have become permanent, has caused shortages and delivery delays for construction materials that include lumber, metal, aluminum, sealants, waterproofing chemicals and fasteners. Projects are unable to proceed or be completed without these essential materials.
Supply deliveries are slower and more expensive. Many supplies come from overseas. Some ports continue to struggle with finding employees to unload shipping vessels causing further delays and higher storage costs. Warehouses, rail terminals and trucking depots struggle with increased congestion from consumer items ordered online. Extreme weather events such as wildfires in British Columbia, below freezing weather in Texas in 2021 which caused many operations to close for months, and the 2021 Suez Canal obstruction have all caused further delays that continue to affect manufacturing and deliveries.
Many of these bottlenecks will eventually subside. In the interim, there is little condominium boards can do in response to these global factors other than to increase their budgets, allow more lead time for material deliveries and sign contracts well in advance of project start dates.
Many of these higher costs will be reflected in condo fee increases the next time your reserve fund is updated.