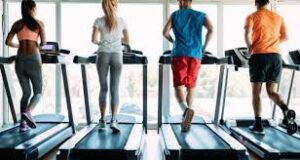 May 2022
Canadians are taking a greater interest in the health and safety of their home and environment.  Improved air purification systems and fitness facilities are at the top of most lists for those who reside in a high-rise community, along with an abundance of green space.  Landscape specialists are working with designers to develop more practical, accessible and useful outdoor spaces.
Forest Hill Private Residences will feature an outdoor oasis complete with green walls and an outdoor fireplace for relaxing and recovering from hectic days.  Other communities seek to turn their outdoor spaces into play areas for swimming, basketball, outdoor chess and ping pong.  For relaxation there may be an outdoor dining area and private garden.
The Urban Yard is a concept that integrates outdoor common areas and private spaces so people can spend more time outdoors.  Patios and terraces become an extension of living space.   A gas hookup for barbecues and heaters, electricity for lights and water faucet for gardening are provided on private balconies.
Common area terraces become more than barren spaces when they include comfortable seating around water features, lush gardens, firepits and outdoor bars.  Deeper recessed space for groups of eight to ten people along with patio furniture offer privacy and make areas more practical for entertaining.
Making health and wellness an integral part of everyday living is increasingly attractive.
Find Vendors in these Related Categories