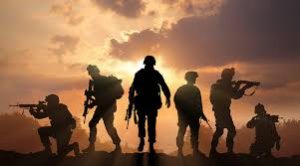 February 2019
One condo building in Hell's Kitchen, New York City, may be ground zero for Airbnb abuses.
Enraged residents of The Atelier are taking the building's manager and 10 year board president to court claiming their luxury building has become an illegal, short-term rental "gulag".  Accusations include threatening and intimidating residents according to their draft lawsuit.  One 74 year old condo owner was fined $2,500 for "incitement of violence" for allegedly harassing and assaulting people in the building.  Her actions included chats with people in the lobby during a daily continental breakfast provided by the condominium, and creation of a social media group to combat the short-term rental problem.
In October 2018 the 475 unit building was included in a city-wide crackdown on short-term rentals.  The building was issued 33 violations for Airbnbs.  Violations went to 20 different owners.  Two directors on the condo board were among those cited for making illegal short-term rentals, and were accused of creating extra rooms in their units by putting up illegal partitions.  This was the largest enforcement effort by the city against individually owned units and involved 20 inspectors.  The city expects building owners and management to take action against illegal short-term rentals.  After the raid other illegal landlords cleared out mattresses, furniture and room partitions to the dumpster behind the building.
Residents of The Atelier have made over 100 complaints to a city hotline.  According to residents the building's cleaning staff offer services for short-term rentals.
The president of the corporation has denied owning any units in the building.  Months earlier he claimed to have owned multiple units – about a dozen – in the building.
New York City's multiple-dwelling law, in place since 2011, prohibits rental of residential units and homes for fewer than 30 days except when a "permanent" resident is present.  A new city law expected to take effect in February 2019 is expected to increase the number of summonses issued.  Booking sites will be required to transmit information about every short-term rental to the city.  A lawsuit has been filed to stop the new law.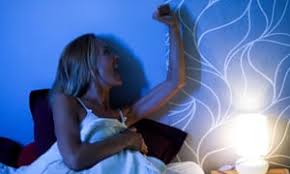 In a sign of the growing conflict between residents who live in their condo and those who have purchased them as investments, resident-owners in The Atelier have taken to following tourists through the building to document illegal short-term use abuses.  They have identified about 100 units in the building offering illegal short-term rentals and turned the list over to the city.
In San Francisco, another city with stringent short-term rental restrictions, a couple has agreed to pay a $2.25 million legal settlement for renting 14 apartments out as Airbnb units.  The couple was found to have taken "far-reaching, devious" steps to pretend units were being rented to long-term tenants.  Actions included drawing up fake leases and pretending friends, family and associates were their tenants.  The couple was also barred from offering short-term rentals in any of the 17 San Francisco buildings they own or manage for at least seven years.  San Francisco requires people renting their homes for short-term use to live in them at least 275 nights a year and rent them for no more than 90 days during that time.
Short-term rentals are likely here to stay.  Governments around the world are adapting to avoid loss of affordable housing for permanent residents, residential properties turning into de facto hotels and loss of tax revenues.  Until such time as Toronto regulates short-term rentals, the City does not allow them.  In the absence of clear regulations, condo corporations with a declaration allowing short-term rentals continue to allow them.
Find Vendors in these Related Categories