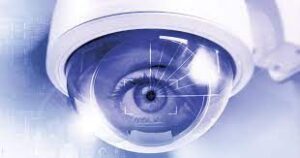 August 2022
In the beginning, a concierge/security service works hard to impress a new client.  Only with the passage of time does it become clear if the vetting process was inadequate.  Questions may not have been asked and requirements not clearly stated.  Inadequate supervisory direction, insufficient training and lack of certain skills are where problems may be noted.
Document requirements and expectations, and make them part of any signed contract.  This helps ensure your security personnel are trained and monitored to deal with the range of duties, interactions and responsibilities specific to your community.
Maintain a checklist of considerations to help determine if concierge/security services you receive or seek are right for your community.  Once your list is complete, make it part of any signed contract.  Periodically refer to your list to ensure the company you employ is meeting expectations.
We've updated our checklist from 2016.
---
Legal Requirements –  Required by Law
√ License granted by the Ministry of Community Safety and Correction Services (MCSC)
√ Liability insurance of at least $2 million
General Requirements – Not Required by Law
√ Are guards licensed
√ Do guards have a valid first-aid certification
Professionalism and General Skill Requirements
√ Show up for scheduled shifts
√ Wear proper uniforms and have them tucked in
√ Avoid or minimize socialization when on duty
√ Training in de-escalation for dealing with potentially volatile situations
√ Communicate with residents, guests and contractors without use of profanity
Specialized Services and/or Equipment
√ Where valet parking is required, is the security service insured for this service
√ Where batons, handcuffs or other defensive equipment are required, is the security service insured
√ Where parking enforcement is required, a municipal license for issuing parking tickets may be necessary.  If so, does the security service possess the necessary municipal license.
Post Orders or Standard Operating Procedures
This is information an on-site security guard requires to do their work.  It includes site specific instructions for carrying out daily activities, emergency procedures and duties with regard to contractors.  This document should be specific to your condo corporation and sufficiently concise that it is easily reviewed.  It is not a generic document applicable to other sites.
Document contents should include:
√ Duties while at a desk
√ Reporting of incidents and other matters
√ Patrol routes, frequency and specific tasks for each shift.  Building patrols more commonly occur in evening hours when there are fewer calls, tasks, guests and residents to service.
√ Emergency contacts inclusive of condominium management, elevator support, HVAC systems and electricity outages
√ Fire alarm monitoring instructions including site id and password
√ List of amenities, mechanical rooms, emergency equipment and location of each
√ Location of amenities and rules for booking or access
√ Parking policy and enforcement of parking rules
√ Policy regarding access for real estate agents and allowable location(s) for lock boxes
√ Parcel policy for receipt of packages – including signature and notification policies, storage and accessibility by residents
√ Keys in possession of or under the control of security
√ Contractor Policy – Which keys, if any, can be provided and to whom
√ List of contractors authorized to access premises
√ Master Key Policy – Under what circumstances can security open a suite door for an owner or resident and required documentation
√ Lost and Found Policy
√ Fire Alarm Procedures
√ Instructions for use of security systems including display monitors and fob access
√ Fire Panel procedures and use of equipment
√ Explanation of other responsibilities and, if appropriate, timing
Staffing and Training Considerations
√ What site training is provided before working at your site
√ Site specific training including site tour and review of expectations
√ First-aid training and emergency response
√ Dealing respectfully with elderly and those with mental illness
√ Training checklist for your corporation with each guard required to initial each item to confirm they have been trained and understand their training
√ Ongoing or periodic follow up by a security manager
√ Qualified replacement staff to fill in during vacations, illness or other staffing situations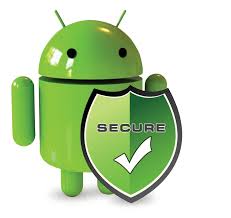 Find Vendors in these Related Categories