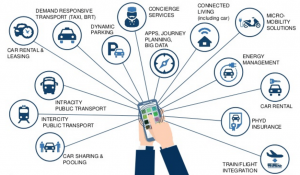 November 2019
Integrated mobility may be the future of local transportation.  Provide a destination and preferences.  An app will provide the most convenient way to reach it.  This may require some combination of subway, Go, Via, MiWay or York Region Transit.  Depending on your destination bicycle, taxi, Uber or vehicle sharing may be preferred.  Once your trip is complete, you make a single payment through the app which can include vehicle parking.
This is integrated mobility.  It extends the public transit system to incorporate all available modes of transportation to reach a destination.  It recognizes that public transit is not always the best or fastest way to reach a destination while streamlining trip planning and payment.
Integrated mobility is providing the most convenient journey to your destination using whatever transportation modes are available.  The idea is to limit car use to those destinations where it is the most convenient or practical option.  It means fewer people requiring a car and those with a car needing it less often.
This future is starting to appear around the world.  From Copenhagen airport, a major transportation hub, Mobility shows you how to get to any destination.  Seoul offers a system that provides access to 10,000 buses and 75,000 taxis, and make purchases at 80,000 retailers, using a smart card they have developed.  Hong Kong also offers an integrated payment system for transit and retail.  Integrated transit payment systems are operational in Switzerland, Berlin and Dubai.
Canadian cities are slowly looking at integrated mobility.  Montreal's transit system offers a confusing array of more than 700 fare options.  Montreal, Vancouver and Calgary have made little to no effort at integrated mobility.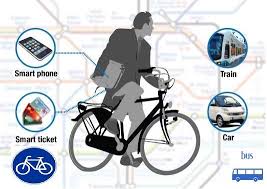 Toronto and the GTA are served by public transit options that include bus and subway systems, interurban rail, bike-share, Uber, car share, and more than 5,000 registered taxis.  There are also about 3.5 million private cars.  The city continues to monitor integrated mobility technology.  The new Presto card system is currently limited to traditional public transit systems which exclude most of the above-mentioned public transit options.
Some apps are available to help identify how to get from one place to another.  None integrate the diversity of travel and payment options into a single user-friendly package.
Find Vendors in these Related Categories