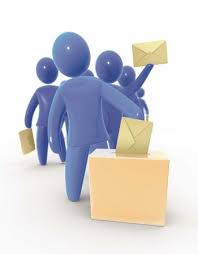 June 2022
Recent concerns about electronic voting have placed condo elections under increased scrutiny.  Concerns that have existed for years take on greater importance in light of recent disclosure that one electronic voting platform is designed to share early voting results with condo boards and management, thus allowing them to affect the results of condo elections.
Problems with condo elections can be resolved.  Until such time as the Condominium Authority of Ontario establishes a reasonable approach to ensuring fair condo elections, each community must establish its own policies and procedures.  For those interested in doing so, five interrelated areas of condo elections should be considered.
Quorum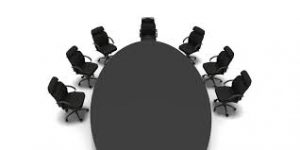 Quorum is the minimum number of individuals that must be present at a meeting to make proceedings of that meeting valid.  For a condo corporation meeting requiring owner attendance, quorum is the minimum number of owners who must be present in person or through a proxy for the meeting to be valid.  The number is typically 25 percent of corporation owners but may vary depending on the purpose of a meeting.
When quorum is not met, a meeting is stopped while an attempt is made to obtain quorum.  If quorum cannot be reached the meeting must be adjourned.  No vote can be taken and no business transacted without quorum.
To prevent an annual general meeting from being adjourned because of lack of quorum, condo boards and management will encourage owners to submit proxies which count toward quorum as if owners were in attendance.  Policies and procedures on campaigning are necessary to ensure proxies are not manipulated and misused.
While quorum itself serves a useful purpose, efforts to achieve quorum through proxies has become a source of voter manipulation.
Proxies
Proxies are probably the greatest source of fraud in condo elections.  Litigation is not uncommon with writing experts brought in to validate their authenticity.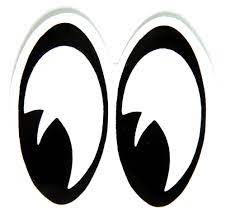 A proxy allows one individual to act on behalf of another.  They are based on corporate law and allow those unable to attend a meeting to have their views represented when voting is required.  Used as intended, they increase voter participation and are neutral in that they don't influence outcomes.
Proxies were not intended for active soliciting.  Soliciting proxies in condo communities has been inappropriately used as a means to influence election voting and the composition of condo boards.
Some oppose the use of proxies other than as a means of meeting quorum requirements.  In practice, they allow individuals to pass along their right to vote to another, which some view as anti-democratic.  This practice is not allowed when voting in municipal, provincial or federal elections.
The Proxy Form mandated by the Condominium Authority of Ontario is unnecessarily complex and difficult to complete.  A simpler and more easily understood form would help to minimize its fraudulent use.
Campaigning
Condo boards can do a better job about ensuring residents are more involved from the beginning of an election campaign.  They can provide ways for owners and director-candidates to meet and communicate.  They can establish a process that ensures campaigning for condo elections does not occur in a way that virtually ensures those least qualified are successful.
When condo boards manage condo election campaigns in a responsible manner, they facilitate fair elections by ensuring director-candidates communicate with owners through pre-planned written correspondence and in-person meetings.
An ability to influence votes through the sharing of ideas and information is absolutely essential at election time.  Condo boards can provide an organized approach by distributing candidate platforms via internal communication channels and organizing candidate meetings.  Many fail to do this which results in door-to-door soliciting and coffee and cake gatherings to solicit proxies.  These activities are to the benefit of those who are retired and others with unlimited time on their hands.  Those most capable and qualified to manage the affairs of a community are unprepared to dedicate the time needed to campaign in this manner for a volunteer role.
Condo boards actively suppress owner participation in elections when they fail to establish a reasonable process for campaigning, deny candidates any way to communicate with residents and discourage door-to-door campaigning.  Most choose who they will vote for in advance of an election date so communication options should be available for a two- or three-month period prior to the election.
Scrutineering and Scrutineers
Scrutineering is the process of ensuring an election is fair by ensuring all submitted votes are valid.  It begins in the management office when the manager sorts through submitted proxies.  Those which are improperly completed or signed, or from units in arrears, are rejected.
At the meeting, attending owners are registered and proxies accepted at a table.  Immediately prior to the election, the Meeting Chair calls for two or three owners to volunteer as scrutineers.  After voting has closed, they count ballots and proxies.  Results are tallied and reported.
Electronic Voting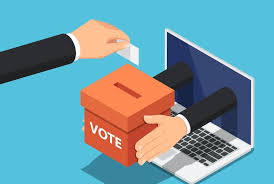 Electronic voting offers a superior solution to the manual and paper-based system so long as the system offers a comparable level of protection to ensure the integrity of condo elections.
Advance voting options reduce but don't entirely eliminate the need for proxies so long as individuals have been granted the right to give away their vote.  Proxies must continue to be provided.
Security within electronic voting software should be such that nobody can access results prior to closure of a voting period.  There should be no access to proxies or advance voting.
Scrutineers are not typically used with electronic voting.  Results provided by the "system" are not questioned or reviewed.  There are ways to trace individual voting results which can be manipulated, spoofed or hidden.  Voting results provided in reports should incorporate some form of audit trail that protects against any manipulation of votes.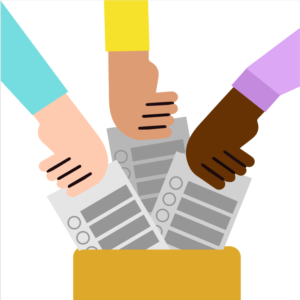 An open, fair and transparent voting process is necessary if there is to be trust in the oversight of condominium communities by condo directors.
Find Vendors in these Related Categories