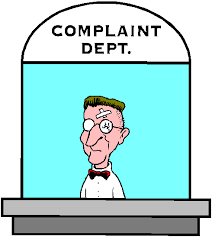 June 2023
Condominium managers and condominium management companies are professionals licensed by the province. They are required to adhere to formal regulations in accordance with the Condominium Management Services Act, 2015 (CMSA) and the Condominium Management Regulatory Authority of Ontario (CMRAO). The Act sets out formal regulations for condominium managers and management companies. CMRAO has responsibility for enforcing the CMSA and providing consumer protection through its licensing and education programs. It enforces a Code of Ethics and can revoke licenses.
When a condo owner has a problem with their condominium manager, they should first reach out to the manager, condo board or management company for resolution. Violating the Code of Ethics is a serious complaint. Inaccurate record-keeping, accepting contractor gifts, failing to provide reasonable accommodation for people with disabilities, or acting in a harassing or discriminatory way are other serious allegations.
Complaints can be escalated to the CMRAO, and this option is available if a satisfactory response is not received or resolution not reached through other measures. This is a legal process to determine if a licensed manager or management company has violated the governing Condominium Management Services Act, 2015.
CMRAO has jurisdiction over matters that include:
Providing services without a valid licence
Failing to disclose a conflict of interest
Soliciting proxy forms
Failing to use best or reasonable efforts to prevent fraud or errors
Failing to protect the best interests of the condominium corporation
CMRAO will not handle issues that are the responsibility of a condominium corporation's board of directors:
Complaints about repairs, maintenance or construction projects
Liens
Corporation records
These issues are best handled through the condominium manager, condo board or management company. If unresolved, escalation of a complaint can be through the Condominium Authority of Ontario's Condominium Authority Tribunal (CAT).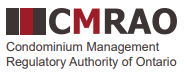 For more information about the CMRAO, the Code of Ethics, types of complaints they will and will not handle, and the complaints process visit the CMRAO website at www.cmrao.ca.