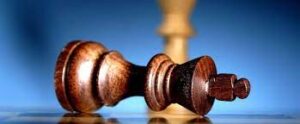 July 2022
With condo selling prices currently in decline, some buyers are having second thoughts and wanting to back out of their purchase agreement.  It is a fallacy that a purchaser can simply walk away and forfeit their deposit.
The reality is quite different.
A buyer refusing to close on a sale creates a contract breach and is likely to be sued by the seller.  Once a home is resold at what is usually a lower price, all losses are recoverable.  This includes legal costs and, in some situations, amounts to over half a million dollars!
Reasons to walk away from a deal are many.  The seller may lack the necessary funds.  Perhaps they are unable to sell another home to finance their purchase.  Others may be upset that the value has dropped by hundreds of thousands of dollars and decide it is better to walk away from their five percent deposit.
It is a myth that forfeiting a large deposit is the worst possible outcome.  This is just the beginning of costs for which the seller could be on the hook.  When someone intentionally backs out of a real estate deal, the amount paid for a property is unrelated to the damages for breaching a legal agreement.
The initial deposit is forfeited and remains in a brokerage trust account since buyer and seller are unwilling to sign a mutual release.  The buyer likely remains responsible for paying the brokerage commission for the deal they have chosen not to close.
The seller relists the property at what is likely to be a lower selling price.  The seller's lawyer may sue for potential damages.
Once the property is sold at what is likely to be a discounted price, claimed damages include the difference between final sale price and the original price offered; carrying costs incurred by the owner between the original closing date and the new one which may include mortgage, insurance and property taxes; legal fees paid by the seller; and real estate fees or costs resulting from re-listing and marketing the property.
Most are likely to be better off closing the deal, waiting for housing prices to increase, and reselling.
Find Vendors in these Related Categories