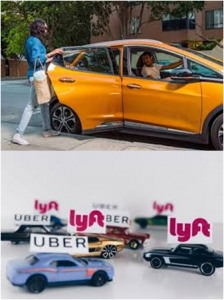 February 2020
Ride sharing services are now an integral part of the "condo lifestyle" providing accessible transportation at economical cost.  Improving your ride sharing experience with both Uber and Lyft requires insider knowledge of how these services operate.
Getting started
Ride sharing services require you to load an app on your smartphone.  The app allows you to register with the service of your choice, call for a vehicle, "see" your ride on its way to meet you, make payment and provide feedback.
Pricing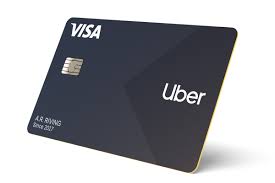 Uber and Lyft have different pricing systems.  Pricing can vary during the day based on various factors.  Surge pricing, when in effect, means higher prices during what each service considers to be high demand periods.  This may include peak travel times, proximity to popular events or attractions, and during adverse weather conditions.
Ratings are important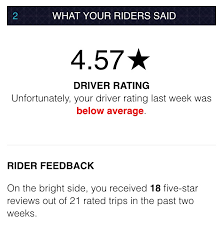 Ride sharing services have a rating system for both riders and drivers.  Customers are asked to rate their driver after being dropped off.  Drivers are asked to rate their customer.  Poor ratings make it harder for a customer to be accepted by a driver, and drivers to be accepted by a customer.
Customers are rated by their drivers.  Ubers makes your rating visible – tap the top-left corner of the app to see your rating below your name.  Contact Lyft to obtain your rating.  Customers with a poor rating may find drivers unwilling to accept them when requesting a ride.  Customers may receive a poor rating if they are not near the designated pick-up location, act rude, leave trash or slam doors.  This can mean longer waits if fewer drivers want to pick you up.  Drivers rate their passengers before they can see if you have left a tip.
Drivers are rated by their customers.  Customers giving a rating lower than five (5) are asked to provide an explanation.  Factors beyond a driver's control don't affect their rating.  Drivers with a rating of four (4) or lower suggest a problem.  Lower ratings mean a potential fare is less likely to accept them as a driver.
Why drivers cancel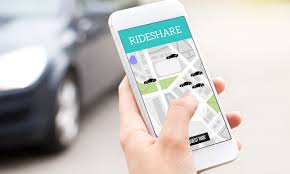 Drivers are unaware of your destination until they pick you up.  Should you receive a call from your driver asking for your destination, they are likely screening you to determine if they should accept your ride request.  If you receive a call inquiring about your destination or a request to cancel, don't agree.  Drivers who cancel on their own have lower ratings.
Drivers prefer a longer trip with a destination close to where they are likely to pick up their next fare.  They also prefer to remain in an area where surge pricing is in effect which increases their compensation.
Driver wages are based on multiple factors but primarily kilometers and minutes driven.  They don't receive compensation for time or kilometers driven after dropping off a fare.
Routes travelled
Drivers select the route to your destination.  A roundabout route may be chosen to avoid traffic or construction.  If two routes take about the same time, they may choose a slightly longer route with more kilometers and less traffic.
Drivers rely on a navigation system for route selection.  Uber technology is a combination of their internal system, Google and TomTom.  Lyft's navigation system is built around Google Maps.  Many drivers prefer Waze which has better awareness of current traffic conditions.
Saving Money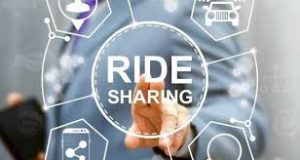 Discounted fares are available through Uber and Lyft when you agree to share your ride.  Multiple fares mean multiple pick-ups and destinations.  Route adjustments can result in longer waits and travel times.  You may be required to walk a short distance to meet your ride.
Price comparisons between Uber and Lyft can be obtained by entering your destination on each app and comparing prices.
Following these tips will make you a ride sharing maven.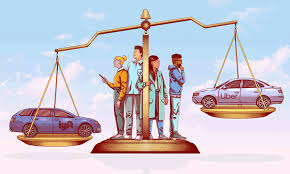 Find Vendors in these Related Categories