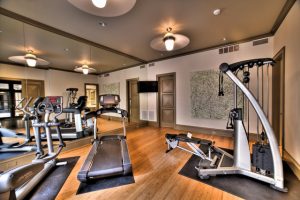 May 2019
A well-equipped and well-maintained exercise space remains one of the most popular condo amenities.
Early condo buildings did not include space for an exercise room.  It was a second thought often relegated to unused space in a corner of the building.  Developers and condo boards have since recognized that an appealing exercise space filled with quality equipment is an important draw.
Despite the availability of an exercise room and equipment, condo residents continue to have concerns about how this space is managed and maintained.  A study of condo amenities suggests that lack of quality services remains one of the biggest complaints in high-rise communities.  The study identifies three major concerns with regard to exercise areas.
Limited Equipment and Overcrowding
The top complaint of condo residents concerned with their fitness facilities is overcrowding.  During peak times equipment is frequently unavailable.  The quietest period, between noon and 4 pm, is inconvenient for those who work during the day.
Condo buildings with 200 to 400 suites can have 700 or more residents.  If only 1% use the space at the same time, the more popular ellipticals, bicycles and treadmills are likely to all be in use.
Expanding this most popular of amenities, in space and equipment, makes sense for communities focused on amenity usage.  Adding space for an exercise class or yoga studio caters to these same users and may reduce demand for limited equipment.
Fewer common areas are preferable to multiple poorly-managed and poorly-maintained amenities.
Limited Hours
Most condo exercise rooms are open between the hours of 6 am and 11 pm.  Exercise rooms require no supervision.  Allowing 24 hour access makes better use of limited space and heavily used equipment.
Where noise complaints are a concern, there are ways to sound-proof the space.
Poor Maintenance
Equipment should always be operational.  The space should be clean, fresh and well-lit.  Poorly ventilated exercise areas lead to discomfort, breathing difficulties and bad smells.
Purchasing durable commercial-quality equipment helps avoid breakdowns and higher maintenance costs.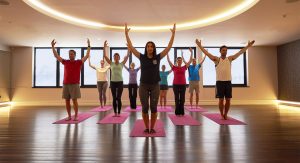 Find Vendors in these Related Categories