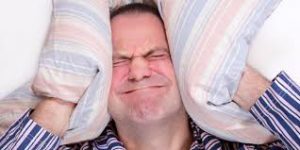 August 2016
A situation in British Columbia clarifies that families who reside in condos are expected to respect condo rules and neighbours.
Family or child friendly condos are those that accommodate children. This may be done through some combination of suite design plus available amenities, programs and/or services. Such a designation still requires that condo residents keep noise to a level that does not intrude on other residents. When noise levels become excessive, there is an obligation to take action to reduce noise levels. Measures to reduce noise levels can include carpeting and floor coverings.
The situation revolves around a family – husband, wife and two children – with the children being excessively loud. The family resided on the upper floor of a townhouse in a "family friendly" complex.
There were noise complaints for more than a year resulting from the children running, jumping and stomping throughout the day. The mother acknowledged that her youngest child screams, has tantrums, is loud and that she is unable to get him to stop. Neighbours claimed to hear these noises two floors down in the basement.
There were warnings, fines and a warning of further action if the "excessive noise of running, jumping, banging, screaming and stomping" did not stop.
In Ontario, as in British Columbia, condo boards are required to enforce bylaws and rules when there is a complaint.
While short -term noise issues may occur with children, this particular situation was chronic and considered excessive. When warnings failed to resolve the problem, a court application became necessary.
Rather than wait for a court ruling, the family put the home up for sale.