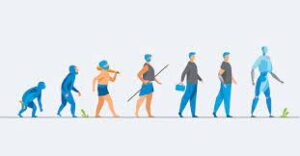 October 2023
At one time, both websites and e-mail were believed to offer solutions to the many challenges of condominium building management. We have learned through experience that these electronic communication methods have limitations and fail to address the requirements of condominium and high-rise communities.
It was in 2014 that Toronto Condo News first brought condo management software to the attention of most condominium communities. Now, as then, the technology is used to ensure a property runs smoothly and efficiently in an economical and practical manner. It delivers a positive impact on overall lifestyle, communications, building upkeep and security while reducing administration costs and makes staff available for "other" tasks.
From its inception, condo management software has offered a comprehensive set of tools addressing most basic concerns. It replaces a web site, e-mail communications and most paper records; provides enhanced communications, improved security, management of service requests and comprehensive record keeping. It reduces administration and allows management to dedicate more time to quality-of-life issues.
The central or main product features are designed to automate administrative tasks, simplify submission and resolution of maintenance requests, manage amenities and improve communications. Powerful search capabilities, analytics and reporting are standard.
Condo management software provides a complete and efficient solution for the range of communications and tasks that occur within a condominium building. Paper documentation is virtually eliminated, employee productivity is increased and detailed historical information is readily accessible.
Condo Management Software – Essential Components
Unit Management – Complete records on each unit including locker ownership, parking spaces, access devices and bicycle space management all of which can be accessed in seconds.
Portfolio, Building and Services Management – Unit, owner and renter details are stored electronically and accessible only to authorized individuals through various screens and reports. Service requests submitted online from owners or tenants are managed through a Maintenance and/or Service Requests section. Vendors, projects, work orders and building maintenance can all be managed. Documents and forms can be stored online and accessible only to authorized individuals. Reports are available to help manage or analyze service requirements, concerns and amenity bookings.
Communication – Informational messages relating to building maintenance, meetings, social activities or other matters can be broadcast directly to e-mail addresses and/or posted so they are visible from each individual's private dashboard. Internal messaging allows residents and owners to submit amenity bookings and service requests. There is access to documents that can include building or condo rules, community information, unit plans and event calendars. Board members have a safe and secure area where they can share information, initiate discussion groups and store working papers or documents.
External communications allow for the listing of condos for sale or rent and items for sale. Newsletters can be posted and distributed.
Building Security – Records who has keyfobs, transmitters and/or access cards, and access limits for each. Residents can provide access instructions or information about visitors to the concierge.
Amenity Booking – Common use areas – Elevator, Party Room, Billiard Room, Meeting Rooms – can all be reserved online. This reduces traffic at the concierge desk thereby allowing more time for attending to security or other matters.
Parking Management – Print parking and visitor permits, maintain records of visitors by unit.
Package Tracking – Received packages are entered as received with a notification printed for insertion in a mailbox or sent via e-mail.
Condo Management Software – Enhanced Components
Enhancements to basic condo management software offer additional features and software integration which can vary by vendor. Inquire with your preferred condo management software provider about features of interest.
Accounting – Early condo management software did not include accounting features. It has since become clear that integration of accounting with condo management activities is highly desirable. When accessing any unit record, it is helpful to be aware of payments due or past due, and payment history. This knowledge provides insight in how to deal with any current unit, resident or owner concern. Complete accounting integration eliminates the need for external accounting software or services. Some applications will link your condo management software with QuickBooks for complete accounting functionality.
Parking Security – License plate recognition (ALPR) allows pre-approved resident and visitor vehicles to access parking facilities. A camera reads the license plate at the garage entrance and connects to your condo management software to determine if that vehicle has been approved. Gates remain closed and secure when an approaching vehicle does not have a digital parking permit.
Package Receipt Automation – Smartphone integration allows incoming packages to be scanned using the parcel barcode with automatic notification sent to the recipient along with your pick-up instructions.
Package Management – Smart parcel lockers offer a solution to communities seeking to streamline the process of package receipt, storage and delivery of resident packages without the costs associated with using a concierge, security personnel or onsite staff. Integration with your condo management software ensures resident rosters are updated in real time, improves delivery accuracy and reliability, and eliminates confusion. Reporting is available to management on the smart locker's utilization rates, package volume and capacity. Electronic valet enhancement controls provide access to couriers with package deliveries using an entry console installed in the vestibule of the building. This system automatically unlocks the door to provide building and locker access for authorized couriers.
Meetings Management – Tools to assist directors in organizing and managing meetings for the board or those with owners from creating an agenda to signing official minutes in paper or paperless forms. Automation tools aid in distributing meeting notices, achieving quorum, obtaining proxies and board member votes.
Director and Management Transition – Transition between administrators and directors while providing education, familiarity and awareness of current or outstanding matters to those who have recently joined your management team.
Smart Home Integration – Systems can integrate with Amazon Alexa, Google Home and smart phones to simplify management of everyday activities and provide a more enjoyable living experience that includes the ability to verbally access building information or control lights, blinds, doors and thermostats.
A Word about Free Software
Some management and security companies offer a free version of condo management software. You get what you pay for. Free products offer limited functionality. They can only be used so long as the provider remains under contract for other services. It is difficult or impossible to transfer information to another system. Free products are a known way to get individuals to relinquish ownership or control of personal information for possible sale to a third-party. Free products may display advertising which cannot be turned off and typically offer very limited or no support.
Condo Act and Condominium Authority Tribunal
While use of condo management software is a best practice supported by legislation, the Condominium Authority Tribunal remains stuck in the last century. They have chosen to remain silent when presented with submissions that can involve inability to properly access or loss of electronic records. Decisions by the Tribunal can include fees for accessing records stored electronically as if they were stored in a paper-based system requiring extensive time to manually search, print, redact and rescan. High costs to access these supposedly electronic records appear to be successful ploys by condominium corporations that have failed to manage their electronic record systems or possibly have destroyed electronic records.
Condo management software is THE essential tool for ensuring smooth and efficient management of any community.

Find Vendors in these Related Categories