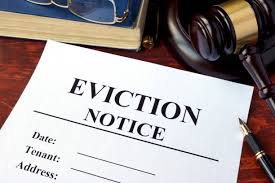 November 2018
Rental properties charge a fee thus allowing a tenant to live in a property.  When unpaid a landlord can seek an order from the Landlord and Tenant Board to terminate tenancy which allows the landlord to evict a tenant.  Evictions are carried out by the Court Enforcement Office.
Eviction orders do not always allow a tenant to be evicted as quickly as expected or desired.  Tenants have an automatic right of appeal which can delay an order for eviction.
Unscrupulous tenants can and have utilized this automatic right of appeal to live rent-free for a year or more.  During this time the landlord may have to maintain a significant cost burden without receiving rent.
Find Vendors in these Related Categories