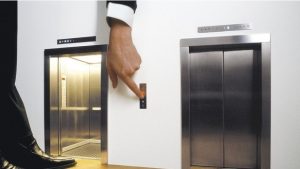 March 2020
The elevator is nearly 170 years old!  While the elevator in your building may not be quite as old, it is a mechanical and electrical system requiring regular maintenance, repairs, refurbishment and replacement.
For anyone living on or below the third floor the elevator is a convenience.  For anyone higher up, meaning about 90 percent of all residents in a high-rise building, the elevator is a necessity.  Any unavailability, even for short periods of time, means a major disruption for many people.
Quality Allied Elevator is one of the largest independent elevator service companies in Canada specializing in elevator maintenance and elevator modernizations.  Phil Staite, Senior Vice President, explains the complexity of elevator systems and why they can fail prematurely.  "Elevators are comprised of many moving parts.  Most components have a useful life of 20 to 25 years. Many elevators are designed so components can be replaced as needed while other components become obsolete and can no longer be purchased.  If elevator machinery has not been updated or adequately maintained, the entire system's useful life will be greatly reduced while increasing unscheduled down time of the elevator.  Recommended monthly preventative maintenance and upgrades will extend the system life."
Older buildings retain their charm or prestige by maintaining older elevators.  Cabs from the early 1900s may be combined with more modern updates to machinery.  Artistically designed cabs can be restored so they continue to project a charm unavailable in some modern elevator cabs.
Because of their complexity, elevator replacement requires specialized expertise.  Elevator consultants can identify what  modifications and improvements may be appropriate for an elevator system.  A full service  consultant can prepare a scope of  work or Request for Proposal (RFP) document, obtain bids from contractors, evaluate quotes and manage an elevator project to completion.  When preparing any RFP, it is in the best interest of the condominium to insist on non-proprietary materials and elevator controller.  This will allow for any elevator contractor to maintain the equipment in the future.
Buildings with a single elevator can be the greatest challenge.  During the eight to ten weeks it takes to replace an elevator, residents are forced to walk up and down stairs.  Disabled and elderly residents may not be able to leave their home without elevator access.  One single-elevator building placed chairs on each landing and provided water bottles while the elevator was being replaced.  Multi-elevator buildings are easier in that elevator replacement need not require all elevators to be unavailable at the same time.  Much planning, time and effort is necessary to accommodate peak elevator use periods, moving and other activities in a building during an elevator replacement project.  It is better to plan for the shutdown instead of being forced to modernize when components are no longer available and the elevator is shut down for much longer.
Elevator replacement is one of the more expensive maintenance projects for a high-rise building.  Depending on height of the building replacement of a single cab can cost from $175,000 to $300,000.  A single building of 25 storeys and four elevators can cost over $1 million to replace the entire elevator system.  The project can take more than six months.
Replacing elevators is a major project for any high-rise residential community.  Working with an elevator consultant is the first step to ensure the project is completed on time, within budget and without problems.
Find Vendors in these Related Categories