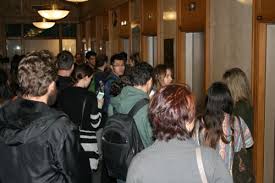 April 2021
Your elevator is expected to operate 24 hours a day seven days a week.  This may no longer be adequate in communities restricting access due to COVID.
The number of elevators in your building is partially determined by the population of the building and the capacity of the elevators.  In any given month one or more elevators may be out of service.  At times one elevator may be on service for deliveries, move-ins and move-outs, and elevator maintenance.  Remaining elevators are in greater use during these periods.
COVID has caused an elevator bottleneck making distancing practically impossible.  Elevator lobbies are unable to accommodate the queue waiting for elevator access where communities seek to restrict the number accessing an elevator cab at any one time.
Heavier use of elevators results in more frequent maintenance and repairs.  Fear of elevator breakdown is greatest among the elderly and mobility-challenged who are less able to navigate stairs.
It is unfair to blame management for delays in elevator servicing beyond their control.  Elevator service companies have significantly more demand on them especially when dealing with older elevators that are harder to maintain.  It can take longer to identify problems and obtain parts.  As elevators are used more, breakdowns become more frequent and repair delays are inevitable.  At one time, one elevator out of service may have caused minimal additional wait time.  With the requirement of physical distancing wait times increase significantly more when one elevator is out of operation increasing the demand to repair elevators immediately.
Elevator problems are reduced in communities that have made a greater investment in preventative maintenance and willingness to replace components before failure occurs.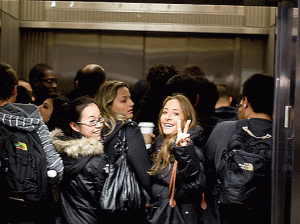 "A single elevator technician can be responsible for up to 100 elevators" explains Philip State of Quality Allied Elevator.  "Routine or preventative maintenance is more difficult to perform as emergency repairs increase."  With elevators making more trips due to physical distancing  restrictions, elevator repairs and downtime are increasing.
Find Vendors in these Related Categories