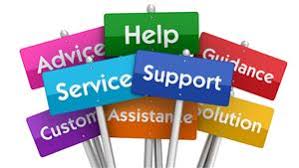 January 2020
The success of a condo community depends on its board and management; how they interact with each other and residents. All have the singular goal of a successful and stable community. Differences arise on how this is to be achieved.
The relationship between condo board and management is particularly important. These groups have the most responsibility for day-to-day operations and decision making. How they work together and make decisions affects every facet of the community.
Communication
Condo boards are voluntary. Each director has different skills, preferences and expectations of management. Condominium managers should be proactive in understanding how each director operates and how to best meet their expectations.
Condominium managers should keep directors informed. They should avoid seeking guidance and direction for routine or other matters unless absolutely necessary. When making decisions relating to vendors, staff, repairs or contracts include directors as a bcc in e-mail communications. This can be an effective way to keep directors informed without requiring their involvement.
Use the monthly or quarterly meeting, or report, for macro matters which may include financial reviews, delinquent payments, contract discussions, major equipment matters, and resident issues. Between meetings the condominium manager should remain accessible to the directors to whom they report in person, by telephone or e-mail. Where more frequent communication is appropriate, a weekly informational update from the condominium manager to all directors should suffice.
Training Directors
Condo directors typically come to their role with limited education and training. The condominium manager must be prepared to educate directors when necessary. Directors require a willingness to learn and be corrected as they grow in the role.
It is the condominium manager's job to educate or inform condo directors about what is contained in the condo corporation's governing documents or how certain issues need to be addressed. This can be an unpleasant task rife with conflict. The best approach is to avoid personal opinion or interpretation of documents.
Flexibility
Liron Daniels of Nadlan-Harris reminds that "Condominium managers are employees of the corporation who report to directors. New directors may cycle through the board each year while the condominium manager provides stability. Yet it is the condominium manager that must remain flexible and evolve to accommodate the evolving nature of the board to which they report. A condominium manager should be prepared to adjust how they operate, report and communicate according to the preferences of its board."
It can be difficult for a condominium manager to deal with multiple condo directors with varying priorities and communication preferences. An effective board may designate a single individual to communicate with the condominium manager on its behalf.
Conflict Management
A good condominium manager resolves most issues before conflict arises. When conflict does arise, miscommunication should be avoided. Communicate clearly, more frequently and admit when mistakes are made. Most people are accepting of mistakes so long as they are infrequent, well intentioned, and admitted to when they occur.
Never say anything negative about another resident, director or board member.
Never put in writing anything you would not want others to read.
When providing opinion ensure it is presently politely, accurately and in a way unlikely to be misinterpreted.
Learn to compromise while suggesting an approach you may feel is more beneficial.

Find Vendors in these Related Categories