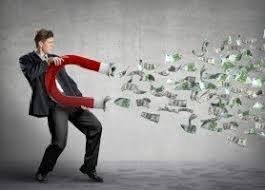 April 2018
Condo corporation money comes, primarily, from condo fees.  These fees are necessary to maintain the building, repair elevators, keep everything clean, pay employees and for property management services.
While it is easy for a condo board to raise condo fees to pay for these expenses, another option is to seek additional revenue sources.
Before doing so, a competent condo board will ensure they have not overpaid in key areas of operations.  It is important to ensure the condo corporation is getting what is expected out of internal initiatives such as energy efficiency upgrades.  This can be done by reviewing money saving initiatives to ensure each saves more money than was spent.  Concurrent with this, current income producing initiatives should be reviewed to determine if revenues are as anticipated.  When reviewing revenues and expenditures, be sure to account for staff time to monitor, supervise or manage each initiative.
Ongoing, fair and open competition for projects and bids should become an integral part of condo management.  Transparency of bids and integrity of those making decisions are necessary.
Once you are comfortable that condo funds are effectively managed and not wasted, there are many opportunities for condo corporations to earn additional income.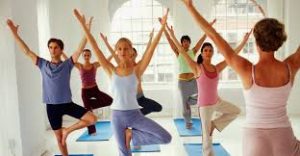 Amenity Programming
Many condo corporations have underutilized amenities.  Outside organizations can be brought in to offer swimming classes or aerobics exercises in a swimming pool, or yoga and other classes in an available studio.  Key to such ventures is opening access to non-residents, if necessary, to attract sufficient interest to make such programming viable.
Landlord Charge
Renters add to condo corporation costs.  There is management administration to establish renters as building residents, registration of residents, recording of parking spaces and dealing with moves.  Some buildings charge a fee, perhaps $25 per month, to cover these costs.
Landlord Services
Condo owners that derive rental income from their property have need for landlord services to seek, verify and support those renting their properties.  A management office and maintenance staff can manage these tasks on behalf of condo landlords.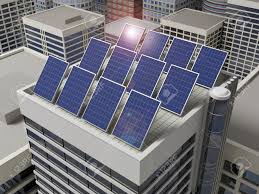 Power Generation
Solar panels have the potential to reduce electricity bills.  Third party ownership allows panels to be installed, owned and maintained at no cost to the condo corporation in return for sharing in energy savings.
Advertising
Advertising in your newsletter, elevator, on electronic display boards or website is a way for local businesses to reach out to those who live in your building.  It also makes residents more aware of local products or services available to them.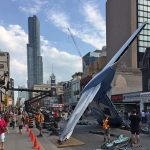 Filming
Toronto is a top location for filming.  It is not uncommon for condo buildings to be approached as a filming location for a movie or television show.  Production companies are adept at working in residential settings without seriously disrupting residential communities.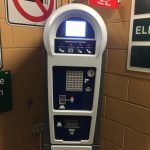 Rental of Unused Parking Spaces
Some condo buildings have a surplus of available parking spaces.  In some areas these spaces can be in high demand.  Where residents are unable to rent their spaces to other building residents, a condo corporation could manage rental to the outside community while sharing income with the owner of each space.
Car Share and Bike Share Services
Hosting car or bike sharing services on your property can be a popular amenity with income shared between the condo corporation and the business providing the service.
Cell Phone Antenna Rental
Tall buildings with available roof space may be an ideal location for a cell phone antenna or signal amplifier.
Maintenance Service Programs
Condo corporation employees can be used for in-suite work.  Working through the management office, staff can be used to put up fixtures, clean suites or other tasks.  Booking and coordinating tasks through the management office ensures that building responsibilities are not neglected while providing residents, including owner-landlords, with a useful fee-for-service arrangement.
Vending Machines
Cold drinks, coffee, munchies and more can be provided through vending machines with the condo corporation earning a portion of the income for providing space.
Opportunities available to your condo corporation will depend on its location and the makeup of its residents.