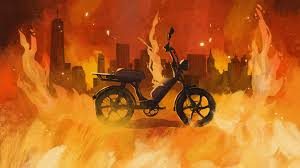 March 2023
There have been nearly 200 fires linked to lithium-ion batteries, used in e-bikes, scooters and hoverboards in New York City during 2022.  More than 150 people have been injured including six people killed in fires caused by e-bike batteries.  One Manhattan fire injured nearly 40 people.
These fires come without warning.  When they do occur, they are so intense that any combustibles in the area will catch fire.
The fire department now requires city landlords to post a safety warning to apartment dwellers about fires caused by e-bike batteries.  They have published an emergency safety bulletin to help prevent these deadly blazes caused by electric or battery-operated bikes, scooters and hoverboards.
E-bikes and other lithium-ion battery-powered micro-mobility devices have become popular.  The problem may be that many e-bikes rely on cheaper and uncertified batteries, and they charge them using extension cords or power strips thus increasing the risk of fires.  Many choose to store and charge their e-bike batteries in their unit which "presents serious fire safety hazards" according to local officials.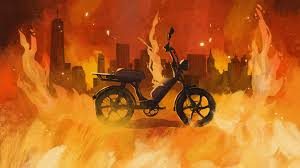 Some New York City condominium communities are revising their rules to prohibit guests from bringing e-bikes, scooters or other mobility devices that use lithium-ion batteries onto the property.  If one is brought onto the property and causes a fire, the owner is responsible for damages.
Find Vendors in these Related Categories