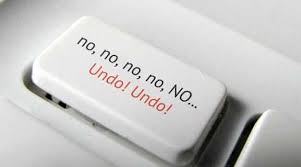 October 2017
It may be tempting and easy to immediately respond to an e-mail and hit the send button. It is natural to want to immediately deal with certain situations. With instant communications such as e-mail and texting, an immediate response may even be expected.
An immediate response is frequently not the best course of action.
Making good decisions takes time. On important or difficult matters, an immediate e-mail communication may be a serious mistake. A face-to-face meeting or telephone conversation may be more effective.
Poorly written e-mail communications take more time to resolve than it would have taken to communicate more clearly by speaking or even reviewing an e-mail prior to sending.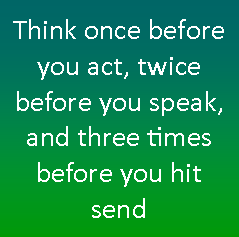 Where an e-mail response is necessary, it may be best to prepare any response outside of your e-mail application so that you don't accidentally send it. A Word document may be the easiest location for this draft. Review your draft the next day then decide to send, revise or delete it. This approach ensures you don't send anything in the heat of the moment that can trigger potential problems or misunderstandings.
Before sending an e-mail communication, consider if interests would be better served with direct two-way communication over the phone or in person. This can improve overall communication and a relationship based on trust and respect. Face-to-face conversations are frequently the best way to discuss issues, resolve problems, and eliminate miscommunication.