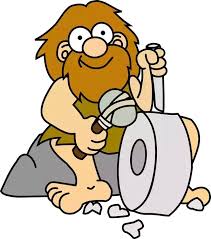 October 2019
Condo communities are in need of disruptive technologies.
Technology has transformed our society at a rapid pace. Internet, smartphones, iPads, wireless communications and social media have all become commonplace in a very short period of time. It won't be long until we add driverless vehicles to the mix.
Yet condo communities have surprisingly little technology. Paper is still distributed door-to-door and notices physically posted throughout a building. Even communities with condo management software to manage communications frequently fail to make full use of it.
In this era of electronic communication and digitization our condo communities are dinosaurs. Residents have and utilize the latest technologies and the fastest internet access. Much of their days are spent utilizing social media or other internet services.
Condo corporations plod along refusing to embrace these same technologies despite clear evidence of their value. Management software, electronic voting, suite metering, energy efficiency systems and building automation all offer enhancements, efficiencies and financial savings to those in our communities. In the coming years artificial intelligence technologies are likely to add even greater value.
Package Handling

Package handling is one area where disruptive technology offers immediate benefits.

Package delivery is fraught with problems. Carrier tracking systems may show "lost" packages as delivered. A growing mountain of packages in back rooms, storage areas, hallways and offices is a costly problem. At an estimated cost of $20,000 to $50,000 per year, reducing the number of times a package has to be handled, and eliminating management or concierge involvement, offers immediate benefits.

Canadian company Snaile Inc. offers a practical solution being implemented by communities concerned with package handling. A bank of automated parcel lockers, smart lockers, of various sizes is set up in a designated area. On delivery each package is scanned by the delivery person, a compartment size is selected then a door in the bank of smart lockers opens for package placement. An electronic message is automatically sent to the recipient along with a one-time use PIN for retrieval. For security 24/7 video is taken of the delivery person placing a package in a locker and the individual retrieving it.

Concierge staff and building management are relieved of the responsibility to accept, store and retrieve packages for residents, or inform when packages have arrived. Finding physical space to store packages, and dealing with misplaced packages, is no longer a burden.
Condo residents are poorer for this failure to adopt popular technologies. They pay this cost in additional manpower, printing and other expenditures as part of their monthly condo fees.
Condo corporations have been behind the technology adoption curve since the inception of computers. For some reason, those making decisions in our communities are not comfortable with change. The status quo, even at considerable cost, seems preferable to the perceived risk of change.
Our communities have much to gain from doing things differently. Unlike for-profit businesses, condo corporations frequently choose not to adopt technologies that can improve efficiency, enhance communications, reduce costs and generally enhance condo living. It is too easy for our not-for-profit corporations to cover their higher operating costs and inefficiencies by increasing condo fees.
Embracing technology requires a receptive condo board. They should be making technology adoption a priority.