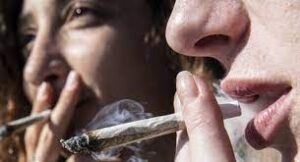 May 2022
Those who work in a high-rise community know there is always one person that is difficult to deal with.  They take pleasure at being rude to the concierge, obnoxious when speaking, or yelling at neighbours.  They may allow their children to bounce balls or play loud music in their unit, leave their suite door open or store personal items in the hallway, creating an unhealthy or dangerous living situation.  These people require more effort, and greater patience, to deal with.
The pandemic has made things worse.  More people spending more time at home create more problems for more people.  Individuals are more anxious.  Some become disruptive, irritable or just more difficult to deal with.  Excessive boredom causes all sorts of problems and disputes.  Shared walls, spaces and financial obligations magnify the effects of problems and concerns.
There are more complaints about neighbors – smoking, noise, odours, hanging out in the lobby, use of or access to amenities.  When working at an office, loud music or vacuuming at home during the day isn't a concern.  Now that home is the office, the response to noisy disruptions may be pounding on the wall and demanding quiet.  Work breaks may mean walking the hallways, noticing building deficiencies and complaining to employees.  The management office is inundated with demands that "something be done".
Many of these demands are unreasonable.  Residents are entitled to vacuum their floors and some noise is acceptable.
Everyone is trying to live and work in the same space so are hearing, seeing and smelling things that are new to them.  It is up to management and the board to determine which demands are reasonable.  Dealing with the many personalities and temperaments in a community requires that the condominium manager be partly a psychologist.
Solutions are rarely legal in nature.  Spending a little time to educate a resident or owner about condo living, and what is reasonable, can defuse a situation.  Compassion and empathy are helpful.  Those residents who are inflexible may need to be told when their expectations are unreasonable.  Absolute silence is not possible in a high-rise building nor in any other form of housing.  Each situation should be looked at individually.
The governing documents of condominium communities have provisions prohibiting behaviours and actions that interfere with the rights of others to peacefully enjoy use of their home.  Condominium corporations are expected to enforce these provisions when in-suite activities exceed a standard of reasonableness which can be unclear.
The pandemic heightens tensions by eliciting conflicting emotions and actions.  Fear, uncertainty and isolation can drive some people to act in antisocial ways while others develop more effective coping strategies.  High-rise communities have the capacity to help residents reach out to neighbors, create community activities, and encourage everyone to be patient and flexible.