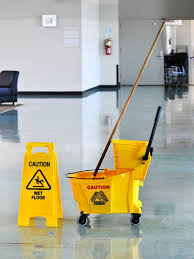 March 2020
Cleanliness is Paramount
Maintaining a clean and sanitized building will help reduce the spread of coronavirus.
General Information
Condo boards and management are not medical or health authorities.  They should not provide specific guidance on the illness to residents.
Communicate information provided by medical and health authorities to residents.
For areas where residents congregate including exercise room, laundry room, lounge, study/work areas
Provide disinfectant wipes
Post notices reminding residents to wipe down any and all surfaces that may be touched by them both before and after use.  This includes seating, exercise equipment, remote controls, laundry equipment panels, soap dispensers, toys, tables and hand rails.
Building management can take steps to prevent transmission of infection
1. More frequent cleaning of touch points; areas in common areas most frequently handled or touched:
Door handles, elevator buttons, light switches, door opening buttons and push plates, buzzer systems, and hand rails
Washroom toilets, faucets and sinks
Exercise equipment
Office, concierge and common area workstations, desks, phones, keyboards and computer mice
Smartphones and other communication devices
These areas should be cleaned and sanitized at least daily.  Several times a day is preferable.  Avoid spreading germs by ensuring all spaces including hallways are cleaned regularly.  Provide cleaning supplies so residents and employees can clean personal use spaces such as seating and exercise equipment on their own.
2. Remind residents of basic precautions
Regularly wash hands and utilize hand sanitizer.
Wipe down public seating, tables and exercise equipment before and after use.
Properly dispose of waste.
Avoid spitting on the ground on sidewalks, in parking garages and hallways.
Condo management has no authority to require residents to disclose their physical condition or if they have traveled.  Individuals revealing they have COVID-19 can't be barred from entering the building without government directive.
3. Cleaning staff should utilize hospital grade disinfecting wipes and cleansers.
4. Maintain a two-month supply of cleaning supplies to avoid shortages.
5. Use microfibre cloth and disinfecting cleanser. These are more effective than cotton cloth.
6.  Provider hand sanitizer in conspicuous areas of the building where residents routinely touch things including concierge desk, mail room and elevator lobby.  Ensure hand soap and sanitizer dispensers remain filled.
7. Regularly clean hallways, clear paper and magazines from mail room.
8,  Ensure waste is properly disposed of in trash and chute rooms.  Chute door should remain closed between uses.  Chutes and trash bins/dumpsters should be cleaned and disinfected periodically.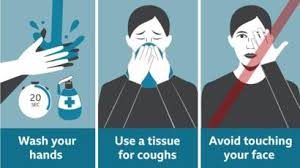 If any resident is known to have contracted a contagious virus and information comes direct from the resident or a health official:
Avoid notifying other residents that another resident has been diagnosed with COVID-19 without definite confirmation from the resident, co-occupant or public health source.
Privately confirm with the infected individual that he or she has alerted appropriate health authorities, obtain confirmation if possible, and confirm they will not leave their suite for the mandated self-isolation period.  Note that management does not have authority to direct or mandate resident behaviour.
Alert residents if there is a confirmed case of infectious virus in the building and explain measures taken to prevent spread.   Avoid disclosing the resident's name, floor or suite number.
Find Vendors in these Related Categories