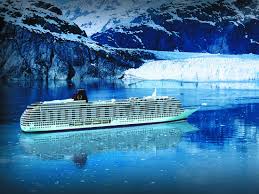 January 2020
For those who want to wander the globe without leaving home, My Home At Sea may be the ideal solution.  The vessel offers 450 condo cabins ranging in price from $255,000 to $1.4 million.  Condo cabins include full washrooms, carpeted living spaces, hardwood floors and storage space.  As with all cruise ship cabins, suite sizes are rather small and start at 183 square feet.
The itinerary is set every two weeks from starting point, or current location, to the next destination.  All locations and ports between these dates are voted on by condo owners using an online app.
Condo fees start at $4,770 per person per month.  It include all meals, drinks, cleaning services and access to ship facilities including on-board medical staff.
Find Vendors in these Related Categories