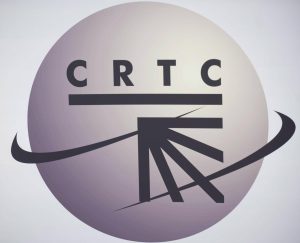 July 2018
A condo owner or renter attempts to sign up for internet/cable service at a good price.  They find out that the service provider is unable to obtain access to their building.  The condo board has agreements with select service providers and will not provide others with access to the building.
This is the situation for many condo residents who may be forced to pay more for lesser service.
Condo corporations are required to adhere to local laws and regulations.  One of the governing bodies affecting condo corporation decision making is the Canadian Radio-Television and Telecommunications Commission (CRTC).
The CRTC has developed policies to prevent certain activities that limit consumer choice.  Condo corporations that ignore CRTC regulations are not immune from consequences for failing to comply.
To provide condo residents with choice in service providers, the CRTC has ruled that condo corporations are expected to provide four sources for internet/cable services.
This is the result of a ruling affecting a single condo corporation and its three buildings, and is consistent with prior rulings.  These rules are intended to support competition and end-user choice for internet services.  Their guidelines are that, regardless of housing type, consumers should have a selection of internet service providers to choose from.  CRTC rules state that condo residents should have access to their provider of choice.
Providers of internet services, when choosing to service a building, generally bear the cost of extending their wiring from the street to a building's main terminal room.  As residents request service, the service provider would extend its infrastructure to the appropriate floors.
When a building has fewer than four providers to choose from, a condo corporation cannot deny access to other providers – Telecommunication Service Providers or TSPs – on reasonable terms and conditions.  Where sufficient capacity exists and costs are not borne by the condo corporation, condo corporations with fewer than four providers are required to provide more choices for building residents.
CRTC guidelines focus on the end user.  The end user may be the condo corporation when services are paid for by the corporation on behalf of condo owners.  Today that is rarely the case when it comes to internet services.  Another consideration is that, with so many condo suites rented, a corporation representing condo owners no longer has authority to speak on behalf of renters.
Since 2003 residents of residential properties have the right to select a telecom service provider of choice.  The intent of the ruling is to provide competition for internet services and avoid exclusive deals which limit consumer choice.
Less clear is how condo corporations can adhere to CRTC guidelines if they lack physical capacity to accommodate the minimum number of service providers for internet services.
Condo corporations that fail to grant access to TSPs in compliance with CRTC guidelines may find that their current service providers are prohibited from servicing new customers, or changing or upgrading services for existing customers.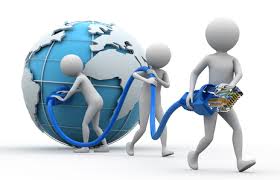 Find Vendors in these Related Categories