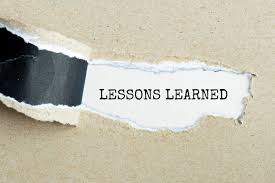 April 2021
In private conversation about Canada's response to COVID, debates rage among those who support Canada's response and those who disagree. When asked what could have been done differently focus tends to be limited to government initiated financial payments, personal or travel restrictions, personal protective equipment, and vaccine distribution.
The reality of politics
We all hope to elect condo directors and politicians that will make good decisions on behalf of those they represent. We expect they will research matters, obtain information and make informed decisions without undue influence by conflicting interests. In reality, few live up to this expectation.
It is a proven political strategy to secure support for something by embracing a policy of frightening people into compliance by exploiting their fears of the consequences if specific policies are not accepted and followed. This is supported by choosing not to provide complete and well-balanced information allowing individuals to make informed decisions.
Our leadership crisis
COVID exposed a leadership crisis that existed in our condo communities and throughout Canada prior to the pandemic. Our politicians and their advisers, and condo directors, made poor decisions making the COVID crisis worse than it needed to be.
The COVID Crisis
Canada's public health failure over the past decade restricted our ability to recognize COVID for what it is. The Globe and Mail has documented how Canada reduced public health funding, replaced scientists with bureaucrats in senior management, closed down monitoring systems, silenced "science" not supportive of current politics, and failed to allow scientists to participate in international conferences.
We've learned nothing from the SARS outbreak in 2003, prior to which our health care system eliminated what was described as "redundant" nurses and of microbiologists who detect and prepare for viruses (Dark Age Ahead, Jane Jacobs). She describes a period where science has yielded to superstition which we now appear to be living through.
Canada closed down its information monitoring and data gathering systems so was unable to recognize a growing problem. Our leadership put their trust in unreliable statements by those known to be untrustworthy. Our bureaucrats and politicians failed us and distorted "follow the science" to a version more supportive of their actions.
They, and we, were not prepared to deal with a health crisis such as COVID and willingly ignored signs as the crisis grew. Our focus on face coverings, distancing and closures, which were not only embraced but expanded upon in many high-rise communities, are symptoms of a bigger problem. Some communities implemented measures making it harder for residents to remain at home, receive support and maintain their well-being.
Nobody appears willing to assign or accept their failure in facilitating the crisis. This is exactly what we require if problems in our leadership and their decision-making capabilities are to be improved upon.
Failed leadership during COVID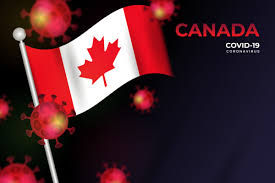 Once a crisis is upon us there is no choice but to react. Effective leadership is about being able to identify a crisis earlier than others, allowing for earlier preparation and reduced negative consequences. Recognizing COVID six months earlier, which was entirely possible, could have saved tens of thousands of lives in Canada. More time could have reduced our expenditures by many millions, perhaps hundreds of millions, of dollars. The cost of political choices in the years prior to COVID, and decisions made to ignore the risk of COVID in 2019 and early 2020, is a catastrophe beyond measurement.
Nobody broke any laws or can be faulted. Nevertheless, the system failed us all. Politicians were elected, and bureaucrats employed, who failed to act responsibly when it mattered most. This has cost us unnecessary lives, jobs, billions of dollars and widespread closure of society that could have all been lessened by leadership acting more responsibly.
There is no easy solution for this. People elect leadership based on soundbites, slogans and short-term considerations. Few take the time to understand matters to a level necessary to make sufficiently educated voting decisions. Once elected, those in power find it easier to maintain the status quo or make minor changes rather than challenge accepted beliefs.
The lesson COVID provides to condominium management
In our high-rise condo communities, concerns tend to reach crisis level when funds are depleted to the point where condo fees need to dramatically increase or a special assessment is necessary. The challenge then is to avoid the crisis.
The ability to gather data ongoing, and identify problems when they are small, allows us to avoid major problems be they financial or structural.
Once a major problem arises it is popular to fault those currently in management. Few take the time to evaluate actions of earlier management and how they allowed small problems to grow until someone else is required to find a solution.
The most important factor in avoiding major problems is quality condo directors. Those elected need to be dedicated, skilled, proactive and willing to take action to mitigate concerns before they grow to crisis level.
Data gathering needs to be an ongoing process that occurs during the course of daily operations. Condo management software, readily available by Buildinglink and others, provides the basic tools for data gathering and reporting necessary to identify growing problems.
Have residents submit service requests, concerns and comments through the electronic reporting system. Each submission should be categorized as management sees fit. Over time it will be possible to know how many noise, water leak, HVAC, window failure or other problems are being reported. Increasing numbers in any one category signify a growing problem to address or prepare for.
Management and security/concierge should convert every resident interaction to an electronic service request in the same system for the purpose of data gathering and analysis.
Every use of amenities and services from elevator to exercise room, guest room rental and package delivery should be recorded as a booking or use. This allows management to understand what residents utilize or find useful.
Once data is being gathered, reporting of category totals monthly or annually presents a picture that likely differs from perception. Decisions, while incorporating personal beliefs and anecdotal information, should then primarily be data driven.