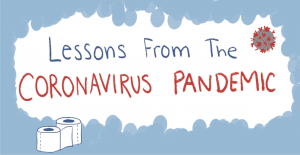 August 2020
The COVID pandemic forced condo community management and directors to react in a manner many were unprepared for – quickly.
Some communities can take months, sometimes years, for an idea to be formulated, discussed, researched, discussed again and eventually approved. Change is a slow process. Turnover among directors and condominium managers makes this process slower.
COVID shines a spotlight on outdated and costly processes. Many were caught off-guard with unexpected challenges. An inability to communicate with residents using technology combined with ineffective and misleading communications caused confusion and frustration. An inability to reach management, obtain timely and useful information, implementation of unclear safety precautions, restricted building access, and inability to receive packages combined to make a difficult situation worse.
Most communities still require print documentation or direct contact before anything can be approved or authorized. Service requests may require a visit or call to the management office which may have been closed. Limited access to management and concierge make it difficult to report incidents. Booking of amenities may have required direct contact and submission of paperwork during periods when contact-avoidance was to be encouraged.
One hopes that communities will reinvent themselves to be more resilient, efficient, proactive and effective. Among these challenges may be for management to operate remotely or having less direct contact with building residents without compromising on service.
Communities committed to transparency, while utilizing modern management tools and processes, were better able to navigate COVID-related concerns without difficulty and with minimal disruption.
Announcements posted on boards or distributed to residents are not just inefficient and less effective. Distribution of paper can be an unnecessary risk of infection inconsistent with isolation protocols. Condo management software ensures messages are delivered to residents and available for viewing in a central online location.
Meetings can continue without interruption with virtual meeting technology. Voting, where necessary, can take place with electronic voting software. There is absolutely no need to postpone or cancel meetings or elections because of isolation requirements.
Package deliveries are essential when stores are closed and residents isolated at home. Food, medication and household goods can only be obtained by delivery. Delivery volumes during COVID substantially increased putting strain on concierge personnel and storage facilities. Condo management software offers a more effective way to receive packages and inform residents. Parcel lockers are a contactless solution without involving concierge or management.
Service requests don't stop, and may increase, during a pandemic. Water leaks, trash chutes malfunction, bulbs burn out and building systems fail with greater frequency when more people spend more time at home. Electronic submission of service requests using condo management software ensures they are delivered, maintenance lists created and residents updated.
Digital signs in elevators and mail rooms can be updated remotely in minutes. Messaging can include necessary communications and those meant to educate or inform. In times of crisis more information can be communicated in less time.
At this time COVID is expected to return in a second wave of unknown intensity. If you have not yet implemented these technologies, take the time to get your house in order before this second wave hits.