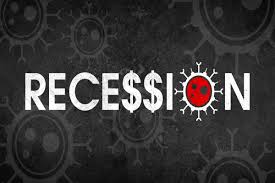 August 2020
Condo living and management have been impacted by the coronavirus pandemic and recession.  This is according to Dr. Randy Lippert, Professor of Criminology, University of Windsor and Steffan Treffers, Phd Candidate, York University, in The condominium's grim reapers: Coronavirus and recession.
They argue that many issues relating to condo living, identified as early as the 1970s, have remained unresolved for decades and are now an existential threat after coronavirus and recession.  We explain their reasoning while offering a reasoned and historical-based perspective.
After the 2008 financial crisis many condominium corporations and HOAs throughout the U.S. declared bankruptcy.  Authors suggest the Toronto area, which failed to experience these hardships in 2008, is less likely to come out of the current "pandemic-fuelled recession" unscathed.  They cite collective ownership and risk of remaining owners paying more as other owners fail to pay condo fees or special assessments.  For the foreseeable future this appears unlikely.  Should an owner fail to honour their financial obligations to the condominium corporation, the mortgage holder will likely choose to make payment and add the amount to what is owed by a mortgagee rather than risk loss of the property.  Should a mortgage holder choose not to exercise this right, the lien process can end with the condominium corporation forcing sale of a property to recover outstanding payments.  This protects the condominium corporation, and remaining owners, although a large number of forced sales may lower resale prices.
Condominium communities evolved as residential housing.  A growing number of non-resident investors are now more focused on profitability through rental, inclusive of Airbnb listings, or resale.  Non-resident investors are less likely to support fee increases for necessary repairs and maintenance to maximize their return on investment.  When non-resident investors dominate a condo board spending and revenue priorities can change.  They can deplete community finances prior to selling their property and profiting.
Poorly maintained buildings reach "old age" sooner when there is a lack of maintenance and inadequate reserve fund.  Infrastructure such as piping, vents, roofing, outer walls and elevators were never designed to last 40 years or more.  Failure to maintain these systems leads to much higher fees for owners.  The reserve fund, which many believe exists to maintain these systems, becomes inadequate when necessary maintenance is not undertaken.  Financial misadventures, intended to make a reserve fund appear stronger than it is, contribute to the problem.
Poor management is a concern more evident in communities dealing with dramatic insurance premium increases and reduced coverage.  Much of this could have been averted through proper maintenance and water mitigation measures.
Authors suggest the above factors, along with others, could "lead to a collapse of local condo housing markets."  They suggest that governance would be negatively impacted since achieving necessary attendance at annual general meetings, and passing motions, would be more difficult.  Residents would be less aware of what is happening in their communities.  The result would be less transparent condominium management thus enabling those of poor quality.  While all this is certainly possible there is nothing recent about these risks.  There are practical solutions for communities choosing to embrace current technology and systems.
Authors suggest the recent fear of proximity will transform condo living.  Shared spaces will become more difficult to manage.  These past few months exercise rooms and other spaces have been closed.  Elevators have become "spaces of anxiety and fear."  More generally "fear of close proximity that is central to condo living may erode the attraction of big cities where condos are prevalent."
This dystopian view capitalizes on the tendency of people to fear the unknown.  While possible, the scenario they present is inconsistent with fact and history.  There has been mass migration to cities despite earlier, more widespread and more fatal pandemics.  This is likely to continue because of lifestyle, employment and socialization opportunities.  We will learn how best to mitigate against coronavirus like we have against influenza, polio, aids and tuberculosis, all of which were once considered fatal.  Today's widespread preventative measures will be curtailed as we better understand how to adapt our living conditions and socialization while reasonably protecting ourselves.
The condominium's grim reapers: Coronavirus and recession by Dr. Lippert and Steffan Treffers, can be read here (https://theconversation.com/the-condominiums-grim-reapers-coronavirus-and-recession-135662).