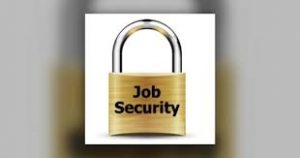 February 2021
In a time when many jobs have disappeared or are less secure, those working as condominium managers appear secure.
The pandemic fallout is another hit on employment which has been negatively impacted by automation and outsourcing.
Prior to the pandemic human labour was being replaced with technology for manufacturing, customer service and retail. Much of this has been hidden by job growth in a growing economy. The pandemic has reversed this growth. Moving forward the trend toward technology is likely to increase as companies seek to be more efficient by eliminating employees.
Condominium managers are currently immune to these changes and their jobs remain secure. Their industry offers steady employment for the foreseeable future. While technology remains central to the management of, communication and maintaining of high-rise communities, there remains the need for an individual, and physical presence, to manage, coordinate, communicate, supervise, deal with vendors and respond to residents. While technology can facilitate these functions and improve efficiency, there remains a need for someone to continue filling this role.
A World Economic Forum (WEF) survey found the top five jobs at risk of being eliminated are data entry clerks, accounting and payroll clerks, business services and administration managers, accountants and auditors, and administrative and executive secretaries. For those who remain employed, WEF estimates that up to 50 percent of core skills will change.