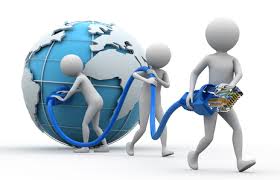 March 2014
Condominium management software provides a complete and efficient solution for the range of communications that occur within a condominium building. Paper documentation is virtually eliminated, employee productivity is increased and detailed historical information is readily accessible.
Unit Management
Maintain complete records on each unit including locker ownership, parking spaces, access devices and bicycle space management.
Package Tracking
Received packages are entered as received. In addition or in place of a notice in the mailbox, a message is sent via e-mail which is automatically displayed on the resident's dashboard.
Building Security
Maintains records of who has keyfobs, transmitters and/or access cards along with allowable access. Residents can, through their dashboard, provide access instructions or information about visitors to the Concierge.
Parking Management
Print parking and visitor permits, maintain records of outside visitors by unit.
Amenity Booking
Common use areas (Elevator, Party Room, Billiard Room, Meeting Rooms, etc.) can all be reserved online. This reduces traffic at the Concierge Desk thereby allowing more time attending to security or other matters.
Communications
Communications is greatly enhanced. Informational messages can be broadcast directly to e-mail addresses and/or posted so that they are visible from the private Dashboard screen for each owner/resident. Informational messages can be used to inform of building maintenance, meetings, social activities or other information.
Internal communications allows tenants and owners to submit amenity bookings and service requests. They can receive package receipt details and booking notices. There is also access to many documents such as community information, unit plans and event calendars. A safe and secure area is available for board members to share information, initiate discussion groups and store working papers or documents.
External communications allow for the listing of condos for sale or rent and/or items for sale.
Newsletters can be posted and be communicated via the private and secure Dashboard.
Portfolio, Building and Services Management
Unit, owner and renter details are stored online and accessible only to authorized individuals through various screens and reports. Service requests submitted online from owners or tenants are managed through the Maintenance and/or Property Manager sections. Vendors, projects, work orders and building maintenance can all be managed. Documents and forms can be stored online and accessible only to authorized individuals. Reports are available to help manage service requirements, complaints and amenity bookings.
Find Vendors in these Related Categories