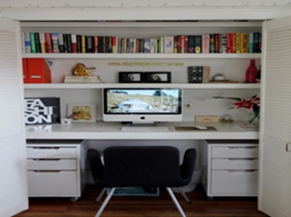 January 2018
As more Canadians choose to work from home – 11.2% according to a 2008 StatsCan study – and live in condos, many require home office space.  Office space is necessary for the self-employed who work from home and for those who seek a work/life balance that involves working from home.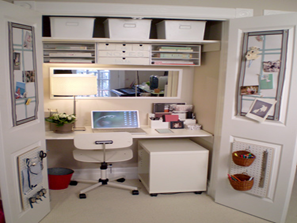 If you work at home having a comfortable and pleasing work space is important.  Yet it may not always be possible to dedicate an entire room or space for an office in a condo.
With some creativity, it is possible to create a practical and usable office space.  Converting a spare closet is one option.  Inexpensive tables that fit inside a closet are easy to find.
Drop Down Desk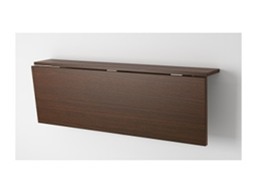 A drop down desk is a folding tabletop attached to the wall.  It can be placed on any open wall and is useful when a solid working surface is needed but without the remaining office space.  The table can also serve as eating space.
Wall Desk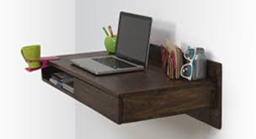 Does not drop down but can provide permanent desk and shelf space.
Convertible Furniture
A desk that converts to a bed, or vice versa, allows a room to be used for multiple purposes.