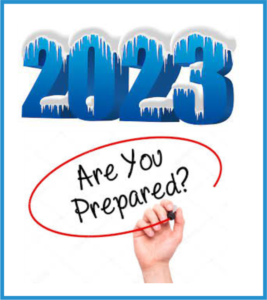 January 2023
Start off January on the right foot.  Brace for the worst and hope for the best.
It comes as no surprise that condo fees must increase to cover the increasing cost of materials, services, products and staff.  2022 saw unexpectedly high inflation and cost increases arising from product shortages and delivery problems.
These financial challenges are unlikely to moderate until at least late 2023.
Cost increases for maintaining high-rise and condominium communities are considerably higher than the "official" consumer inflation which is about seven percent.  This higher rate and impact on condo budgets are discussed in Impact of Inflation and Higher Interest Rates in the Condo Archives.
CondoNexus has analyzed data from 36 electronic budgets reviewed in 2022 for condominium communities throughout Toronto and the GTA.  This data is consistent with earlier estimates and suggests that condo fees will likely rise substantially in 2023.
Condo budgets increased by an average of 6.7 percent in 2022.  This matches the 2022 consumer rate of inflation but is far less than the 26.6 percent rate on construction-related activities as of Q2 2022.  Communities will have to increase condo fees, seek cost efficiencies, or reduce maintenance and services to avoid financial difficulties.
In 2019, Toronto Condo News published The Cost to Manage a Condo Corporation – A Quality Condo Revenue and Expense Statement which included a typical Revenue and Expense Statement for a high-rise condominium corporation.  With expenses changing so much in 2022, and continued changes in 2023, now is a good time to compare your current expense allocations with this statement.
Reserve Fund Impact
Reserve fund allocations were found represent 26.7 percent of an average condo budget, which is less than the 33 percent allocation suggested in The Cost to Manage a Condo Corporation, and increased an average of 8.7 percent in 2022.  With the cost of reserve fund items increasing by nearly 30 percent in 2022, higher costs should be reflected in each community's next reserve fund study and may require condo fee increases of 15 percent or more to maintain current levels of maintenance, staffing and services.
Among individual line items in the condo budget, gas and insurance have seen the greatest increases.
Gas Costs on the Rise – While condo units may not directly rely on gas, it is required to provide heat and hot water.  Gas costs increased by an average of 19.9 percent in condominium communities and averaged 5.8 percent of the condo budget in 2022.  The cost of gas is expected to continue increasing at an above average rate throughout 2023 because of shortages throughout North America.
Insurance Premiums – Insurance premiums were found to have increased 9.5 percent and represent 4.7 percent of the 2022 condo budget.  Insurers continue to leave the residential high-rise market citing lack of profitability due to property losses.  Water issues and more severe weather are causing more damage in communities.  Insurers remaining in the market are raising premiums and deductibles to cover these costs.  Communities are seeking to control costs by increasing their deductible, installing water detection systems and conducting plumbing audits.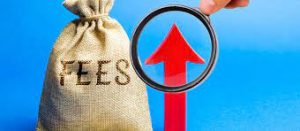 Indications are that cost pressures on condominium corporations are unlikely to slow down until at least late 2023.