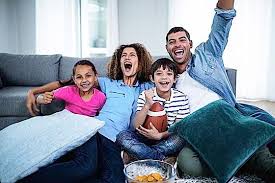 March 2019
The days when Toronto families desire a suburban home with a backyard are in the past.
Today's family has chosen condo living over mowing, weeding and commuting.  The 2011 Census shows that 66% of downtown Toronto households with children, and 32% for the entire city, reside in condo buildings.  This number is sure to increase once new Census numbers are available.
In place of a backyard condo families have more activity choices than one ever thought possible within their condo communities: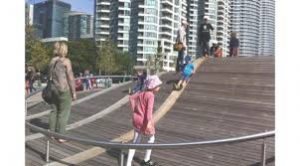 Large grassy areas for kids to gather and do homework, talk or play
Inside spaces to play hockey, basketball, soccer or table tennis regardless of weather
Organized activities – cooking, chess, arts & crafts programs, and even swimming lessons
Wi-Fi enabled space for gaming
Impromptu community BBQs
Children's playroom
There are large open spaces for birthday and family parties, or dinners in the party room.  Sporting events and movies can be viewed on a large screen television in the party room.
For those choosing to venture beyond their condo community the city offers even more:
Walk down Yonge St. looking at Christmas decorations
Walk to Harbourfront to watch planes take-off and land at the airport
Watch the trains at Union Station
Community swimming pools and splash pads in the summer, ice rinks in the winter
St. Lawrence Market to eat or shop for food
Eaton Centre for shopping or eating during good and bad weather
Considering the diversity of activities available to them, condo families are luckier than most.  A suburban backyard can no longer compete with condo living.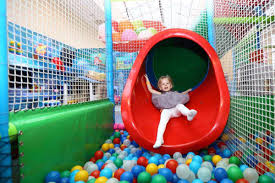 Find Vendors in these Related Categories