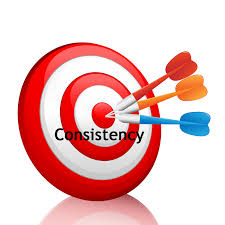 May 2020
Consistency may be boring.  It is also an integral part of well-managed condo corporations.
Without consistency problems and complaints soon become unmanageable.  One resident may fly sports flags from their window.  Another may choose to have a windsock and chimes on their balcony.  Down the hallway, someone may park their commercial vehicle in visitor parking.  Yet another may play loud music until 3 am.  And a conservationist higher up may allow pigeons to live on their balcony thus attracting more pigeons, and their messes, to neighbouring balconies.
Consistency is what keeps a community looking good and well managed.  It helps maintain higher unit selling prices.
Residents ignoring or refusing to abide by rules have a negative effect on the condo property.  Management should be establishing and enforcing rules to prevent this from happening.
When management is lax about rules enforcement two things can happen.  Residents see others ignoring rules and also choose to ignore them.  Other residents, frustrated and possibly harmed because rules are ignored, go to court against a board seeming to ignore their fiduciary duty.
Management failing to consistently enforce condo rules may be accused of selective enforcement.  If they have failed to consistently enforce certain rules in the past, they may no longer be legally entitled to enforce those rules.
Some residents annoyed by the enforcement of some rules is acceptable, and even preferable, to many more residents annoyed because management has failed to enforce rules and have lost the right to do so.
Find Vendors in these Related Categories