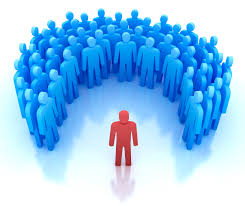 March 2015
A condo committee is one of the most powerful tools at the disposal of a condo board. Committees are a way for a condo board to relieve many of the pressures involved in dealing with the business of a condo community. This allows a small condo board supplemented by effective committees to extend the board's effectiveness and reach.
While it is generally acknowledged that committees can play an important role in condo life, far too many condos lack effective committees capable of improving condo life. Committees are often established without the proper people, authority, independence and direction important to success.
The benefits of committees are numerous. They are a way to utilize the expertise and talents of condo owners to the benefit of the condo community. They can help prepare future board members and also provide a way for past board members to stay involved.
Condo committees are established by the board. They are volunteers comprised of residents in a condo building. Those who volunteer their time and are accepted on a committee should be individuals with both an interest in the committee and some relevant experience.
Condo committees do not have the power of the board to make decisions or take action. Their role is typically limited to gathering information and making recommendations. They can also communicate with residents – perhaps through a newsletter – and obtain insights into resident opinions, preferences and desires.
Some committees are of limited duration. They can provide expertise or resources for short term priorities such as updating an exercise room, improving security or other project-based initiatives. Committees can also be of unlimited duration.
Committees are independent of, but should not be isolated from, the board. Designating one board member to serve as Board Liaison is one approach. It allows a committee to remain independent while retaining some level of contact. With the board.
When establishing a committee, the following information should be provided to them;
Committee name, purpose and responsibilities
Board liaison
Number of members and term of membership
Start and end dates if applicable
Deliverables and timing
Types of Permanent Committees
Maintenance Committee
Elections Committee
Finance or Budget Committee
Communications Committee
Newsletter Committee
Social Committee
Find Vendors in these Related Categories