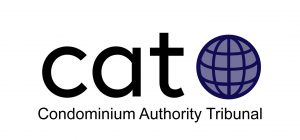 December 2021
The Condominium Authority Tribunal (CAT) has expanded its jurisdiction effective January 1, 2022.  As of this date, it will hear concerns of those in condominiums relating to what they describe as nuisances.
Prior to this date the tribunal would only hear disputes pertaining to provision of condo records, and disputes concerning restrictions in the declaration, by-laws and rules involving pets, vehicles/parking, storage, and chargebacks relating to disputes over these items.
As of January 1, 2022 the Condo Act will expressly prohibit activities or conditions in units or common elements which are likely to damage the property or cause an injury or illness to an individual.  It is unclear what these activities are but they may include smoking, or failure to maintain appliances or systems in a unit.
In September 2021, the province more clearly defined what nuisances, annoyances or disruptions will be prohibited.  They include odour, smoke, vapour, light and vibration.
As of January 1, 2022, the Condo Tribunal expands its jurisdiction to deal with disputes over nuisances.  Condominium corporations will be allowed to bring applications to the Condo Authority Tribunal against unit owners and tenants to enforce compliance with the condominium corporation's governing documents.  Owners and tenants will be able to bring applications to the Tribunal against their condominium corporation for these same concerns.
Another group of disputes is "dangerous activities"; activities or conditions likely to damage property or cause injury or illness to individuals.  Disputes over "dangerous activities" will continue to be handled by the Ontario Superior Court of Justice.
CAT charges a $25 filing fee for each dispute, $50 fee for a mediator approved by the tribunal, and $125 if a dispute proceeds to formal adjudication and binding order.  Parties pay their costs for preparing submissions and representation at the tribunal.