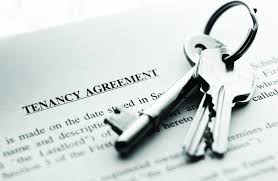 November 2019
Renting or leasing a condo suite can be a lucrative way to earn income.  Done improperly, it can be an expensive lesson for the owner and problem for the community.  Understanding the difference between the Condo Act and Residential Tenancies Act can help navigate these challenges.
Any leased residential property is subject to the Residential Tenancies Act which governs relations between a tenant and landlord.  Caps on rental increases, evictions and other aspects of leasing and renting are controlled under this legislation.
Sub-leasing is generally a matter between landlord and tenant.  The Residential Tenancies Act does not allow the landlord to unreasonably deny sub-leasing by a tenant although it can be denied for certain specific reasons.
The Condo Act does not prohibit leasing or sub-leasing and the condo corporation does not participate in these arrangements.  Corporations can enact rules or by-laws, including  prohibiting or restricting short-term leasing, applicable to all residents of a building.  When restrictions exist in the form of by-laws or rules they generally do not infringe on, or are in contravention of, the Residential Tenancies Act.
Find Vendors in these Related Categories