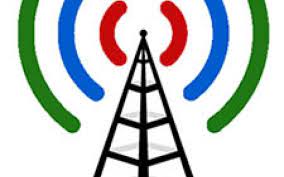 June 2021
Online services are increasingly a part of our daily lives for entertainment, communication and security.  Appliances connected to the internet offer convenience and value.  Even electric, water and gas systems are integrated with internet technology.
Reliable internet service is taken for granted with wireless access available in the home and common areas of high-rise communities.  The challenge for condo boards is in deciding if or when bulk service packages offer greater value and which features are of importance.
Bulk Packages
Bulk packages recognize a diversity of services are necessary.  Everyone requires internet service.  Some require cable or streaming services such as Netflix or Amazon Prime Video.  Telephone service independent of mobile service may be desirable.  Combining services and going with a single provider for an entire high-rise building can result in savings of 45 percent or more.  This makes it appealing for communities seeking to save money and provide quality services to everyone.
Not everyone wants change.  When it comes to television some prefer Live TV with its diversity of programming, availability of content anywhere and anytime, and personal customization.  Others prefer the offerings and convenience of cable television.
Purchasing services on behalf of everyone delivers fast and diverse offerings at a reduced price.  Interdependency of some services can make it difficult to select the best package for a community.
Internet
Demand for internet has expanded from in-suite service to comprehensive common area access.  Residents desire access when exercising, relaxing, communicating, playing games or working in any area of a high-rise building.  Home appliances and entertainment devices connected to the internet provide convenient benefits.  Devices can be connected to the internet by plugging into an outlet or wireless access.  In common areas Wi-Fi (wireless) access is combined with outlets for plugging in or charging electronic devices.
Live TV and Cable
Cable service operates independent of the internet.  It offers the advantages of familiarity for many, easy connections to household television and extensive content organized for easy access.  Programs can be recorded, paused and saved.
Live TV provides television programming over the internet.  Packages include 40+ "channels" plus an organizational system such as AppleTV or Roku.  Advanced features include allowing each person to have a personal profile with direct access to preferred programs and recorded shows.
Telephone
Traditional landlines require that a telephone be connected by a wire to the telephone system.  Some high-rise buildings require a landline for access to certain security or information services.  Internet phones operate over the internet.  Mobile phone services are separate offerings.
For more information see Internet, TV/Cable and Telephone Service in the Condo Archives.
Find Vendors in these Related Categories