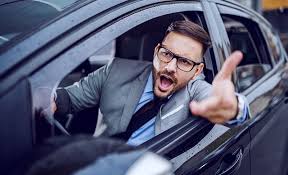 November 2023
Parking management is more difficult than it appears. Done correctly, it balances the needs of residents for parking, visitor parking, security of vehicles while on the property, and maintaining infrastructure that is physically supporting an entire building.
To those residing in the building, it appears simple. Drive in, park and depart. Making this appear simple and uncomplicated is a major undertaking. Meeting the needs of a large community can be exceedingly complex and affected by factors that include location, space available and staffing.
Smart Parking Management Systems
Smart parking systems are designed to simplify parking management utilizing technology to automate. Technologies rely on presence or absence of a vehicle in a specific area or parking space. Vehicle data, when detected, is collected, processed and analyzed by a central management platform, specific actions are taken and information is sent to users and management. This provides improved management of parking areas and increased enforcement. Revenues from parking spaces are easily implemented where desired.
Most communities choose to internally manage their parking services, and may utilize parts of smart management systems. Condo management software or apps can track resident parking spaces, record visitors and provide parking permits. Management handles maintenance, repairs and cleaning as part of normal building operations. Building patrols include parking areas and may be responsible for enforcement. Communities desiring more extensive, comprehensive and timely parking management services, or want to generate additional income from their parking facility, utilize more aspects of smart parking management systems. A comprehensive solution requires expertise and services provided by those that specialize in parking management operations.
Space-management is one consideration. Parking needs to be available to residents and visitors. When not utilized, excess parking space can be turned into revenue. Virtual registration systems simplify management of space without requiring the concierge or security to be pulled from other duties.
It begins at the driveway entrance. Automated gate systems control access to the property. An automated gate allows residents to enter using a transmitter or fob. A license plate recognition system may be utilized to open the gate for pre-registered vehicles. A guard controls access for visitors, home care workers, contractors and service providers.
Once on the property, residents may access underground parking through a security door opened using an electronic fob or transmitter. As with gate security, a license plate recognition system may be utilized to open the garage door for pre-registered vehicles. Parking spaces may include parking meters and electric vehicle charging stations. Pay stations dispense tickets. Systems combine to manage resident parking and collection of parking fees.
Parking areas require maintenance. Lines are necessary on roadways and to separate parking spaces. Signs help to navigate the parking structure. Stains, salt, oil and moisture, all of which are damaging to the parking infrastructure, require periodic cleaning and repair. Landscaping, snow removal, and infrastructure and equipment repairs are part of ongoing maintenance.
Not all communities own their parking spaces. Residents may be required to pay separately for parking located beneath their building or nearby. These facilities are typically managed by a company specializing in management of parking areas.
Visitor parking may be provided at no cost or for a fee. Various systems are utilized for payment.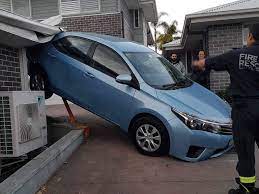 Communities that manage parking internally may require visitors to register at the security desk, provide vehicle details and the unit being visited. They may be provided with a parking permit to be placed in the vehicle. Periodic enforcement of the area requires this permit to be visible to avoid receiving a parking ticket or having the vehicle towed. Smart parking management systems can gather this same information and ensure unauthorized vehicles are subject to appropriate enforcement measures which can involve ticketing or towing.