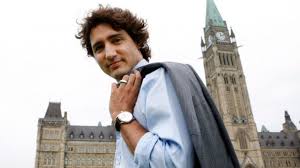 March 2018
In 2015 the Liberal Party won Canada's federal election.
Voter turnout spiked as new voters overwhelmingly voted for Liberal candidates. Part of their success was a communication effort to get their message out using online communications.
Conservatives placed more reliance on media that had worked for them in the past.
Elections are about how political parties communicate their ideas to the electorate. It is clear that the Liberal Party of 2015 was the most effective communicator.
Liberals and Conservatives both spent about half their budget on traditional advertising; primarily TV and radio. There was a divergence in strategy when it came to digital advertising and digital content. In this area Liberals outspent Conservatives by more than 400%.
Among voters 18 to 24-years-old, turnout was 56% in 2015 as compared to 39% in 2011.
One of the lessons from this campaign is that more people are likely to respond to electronic and online communications than ever before. This is a lesson that more condo corporations should heed as they seek ways to more effectively communicate with their respective communities.
Find Vendors in these Related Categories