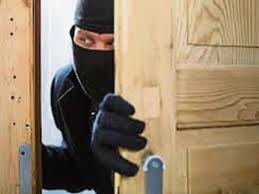 November 2018
Within the confines of even the most secure condo buildings basic precautions can make a big difference.
Be Alert! Pay attention when walking through hallways, stairwells or other areas of the building.  Get to know your neighbours and the layout of your building.  Inform management or security of lights requiring replacement, broken windows, open doors or malfunctioning locks.
Control Entry! Being neighbourly and holding the door open for someone you don't recognize is a security risk.  Do not use your phone to grant entry through a security door to anyone unknown or not expected by you.  If unsure, inform building security in advance and allow them to grant access.
When was the last time you changed the lock on your door? The prior owner may have distributed extra keys to friends or family.  Changing the lock is the only way to protect against this.
Most burglaries occur through an unlocked door. Never leave your suite empty with an unlocked door.  Also, a hidden key outside takes no longer than a few minutes for a burglar to find.
Find Vendors in these Related Categories