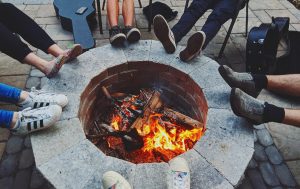 October 2021
Co-living is accommodation for urban professional millennials.  In simple terms it can be less than 100 square feet comprised of a bedroom with fold away bed.  Bathrooms may be shared or private depending on unit size.  Roommates share common spaces.
Co-living is not new.  In 2004 Mark Zuckerberg rented a five-bedroom house in Palo Alto for early Facebook employees.  Today, interest in co-living is on the rise as inclusive experiences complete with conveniences, amenities and social interaction.  Critics describe them as dorms for grown-ups.  To earlier generations they are a modern and more sophisticated version of retirement homes or rooming houses geared to a younger generation.
Co-living is a form of city living focused on community and convenience.  In exchange for less private space, co-living offers extensive common spaces that may include lounges, gyms and hot tubs, Wi-Fi, utilities and housekeeping.
Tenants ARE the community
Tenants ARE the community. They share common areas and have more social interaction than living in a traditional house, condo or apartment.  Everything relating to management of one's home is included in one bill – rent, work space, concierge, internet, utilities, taxes, room cleaning and daily events can all be part of the package.
In some ways, co-living embodies condo living for a younger generation.  It may offer a solution to today's high cost of condo rentals and lack of "family-size" condo homes.  One can imagine floors in existing buildings redesigned to accommodate condo living and co-living options.  Condo living space would be private, larger and without access to same-floor co-living space.  Co-living space would be smaller, with lower rent, and co-living features.
Co-living is popular among singles in their 20s and 30s where available – New York, Los Angeles and Washington, DC.  Developers like it because they can make more money out of the same space.  Tenants love the convenience and interaction.
With co-living someone comes to clean, change sheets and towels, and replace toiletries.   An individual may be hired to plan the social calendar for tenants and engage them in social activities that may include shared activities, theatre and day trips.  The idea is to make everything as convenient as possible.
Developers are looking at new ways to manage existing properties.  They are finding a market in those willing to give up space in return for a community.  The cost to rent is higher per square foot but lower overall because of smaller spaces.  It includes conveniences and social interaction so is viewed as a better deal.  The market, generally viewed as those earning $40,000 to $80,000 per year, is currently underserviced.
Co-living space may have evolved from the popularity of co-working space.  These are shared work spaces where freelancers, entrepreneurs and others who work from home can rent space.  They do so because it can be lonely living and working in the same space with nobody but a pet for conversation.  They encourage networking, brainstorming and general conversation.
Co-living caters to a generation that has grown up meeting people in bars or on Tinder.  Many find these "micro" apartments more appealing.  They accept small spaces for conveniences that include cleaning, laundry, no other bills, and social interaction.
Companies catering to millennials include WeWork, PodShare, Node, Common and Ollie.  Bungalow manages properties for owners in seven major cities, and focuses on "early-career professionals" wanting a place with low rent.  The company furnishes common areas in their managed properties, installs free Wi-Fi and includes housekeeping services.  Bungalow organizes outings and events for its community of tenants.  It charges rent above what it pays owners.  Common is developing a form of co-living to meet the needs of young families.
Behind all these services is technology to show apartments, tenants and prospective tenants.  There are links to personal profiles.  Some services connect potential roommates before a rental property has been found.  The technology is designed to match people for cohabitation not unlike dating services such as Match.com or eHarmony.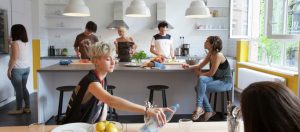 Co-living is designed to accommodate millennial interest in living on their own without the responsibilities and burdens of independent living.
Find Vendors in these Related Categories