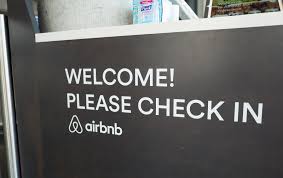 October 2019
Sudbury, Windsor, Barrie, Cornwall and other cities throughout Ontario have Airbnb collect a tax from Airbnb guests and remit it to the city.  British Columbia and Quebec have this tax collected through the province.
Mississauga charges a four percent Municipal Accommodation Tax (MAT) also known as a "hotel tax".  This amount is added to the fee paid by Airbnb guests and remitted to the city.  According to Mayor Bonnie Crombie, Mississauga reinvests these funds "in an accountable, transparent and dedicated way toward undertaking important city-building initiatives to grow and diversify our local economy, strengthen our tourism industry and showcase our many celebrated attractions, festivals, heritage, culture and businesses."
The tax was extended to apply to short-term rentals on October 1, 2018.  The City signed an agreement with Airbnb which allows them to collect and remit this tax.
This is one of an estimated 500 partnerships Airbnb has entered into with jurisdictions around the world.
Airbnb's Friendly Buildings Program offers a building-specific partnership for communities where short-term rentals are allowed.
Find Vendors in these Related Categories