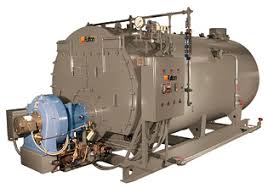 December 2017
Maintaining a comfortable internal temperature is assumed by condo owners and a problem for condo management when they are unable to do so.
Chillers are responsible for delivering cool air to condo buildings during summer months. Boilers deliver warm air to condo buildings during cooler months.
Chillers are one of the biggest energy users in a condo building. They can last from 25 to 30 years depending on how well they are maintained and how frequently they are run. When it comes time to replace a chiller the time to start planning is during the summer. This allows time to decide if replacement is warranted and to consult an expert on options. Once ordered, chillers can take many months to be delivered. Come fall, all planning is complete and chiller replacement can take place during cooler weather.
Installing electrical meters on your chiller will help determine how much energy it uses. Having this information helps to determine how much energy costs will change, and money saved, when a chiller is replaced.
The time to replace boilers is before cold weather arrives. The planning process for boiler replacement should commence before an existing boiler system begins to fail.
This is determined by escalating maintenance costs, higher operational costs and difficulty in obtaining replacement parts. Boilers can last from 20 to 35 years depending on how it is used and maintained. Planning should begin in March if boiler replacement is desired prior to the onset of cooler weather. Boilers can take six to eight weeks for delivery.