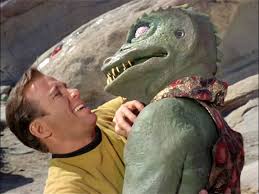 February 2018
William Shatner opposes his name and face being used to sell condo units.
Brad Lamb's "Television City" condo development, on the site of CHCH's current headquarters in Hamilton, had been using caricatures of TV celebrities to help sell condo units.
Mary Tyler Moore, Bob Barker, Mr. Rogers, Johnny Carson, Tom Selleck, Lee Majors, Lucille Ball, Jerry Seinfeld, Carol Burnett, Jay Leno, Betty White, Angela Landsbury, Andy Griffith and Henry Winkler are some of the celebrities mentioned.
The battle erupted on Twitter when William Shatner posted his displeasure.
"Mr. @BradJLamb, it has come to my attention you are using my name & caricature likeness in your brochures to sell real estate" Shatner tweeted. "You are also using the name & likeness of @hwinkler4real & others I do not recall giving you permission to use my name or likeness."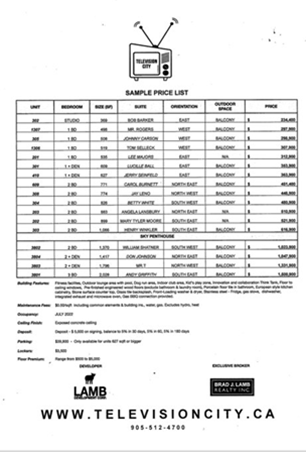 Mr. Lamb responded in a statement that some of his favourite TV personalities were selected to "pay tribute to their legacy and to add an element of playfulness to our project."
Starfleet joined the battle….
---
Jason Gilbert@gilbertcrimlaw – Replying to @WilliamShatner and 3 others
As part of Ontario's legal community I find this highly objectionable! And why is the Andy Griffith suite so much bigger than the Shatner? A sheriff gets bigger living quarters than a starship captain??
Steve B@Bolillo_SCZ – Replying to @WilliamShatner and 2 others
Dammit, Jim. I'm a Real Estate Agent, not an Intellectual Property Expert!
---
Terms of surrender include a requested charitable donation by Mr. Lamb.
Brad Lamb has since agreed to remove names from the materials.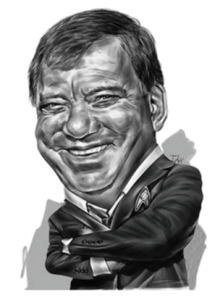 Find Vendors in these Related Categories