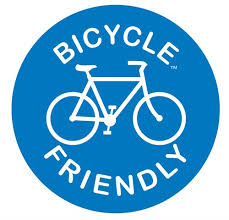 October 2019
Toronto is becoming more bike-friendly as fewer choose to own automobiles.  Adelaide St., Richmond St., Sherbourne St. and Bloor St. all have dedicated bike lanes.  An increasing number of Bike Share stations make it easy to "rent" a bike for commuting, tourists and recreation.  There is even talk about closing King St. to vehicular traffic.  In the north part of the city, there are plans to replace some lanes on Yonge St. with bike lanes.  The process is nearing completion along and near Bathurst St. north of Steeles Ave.
These dedicated travel spaces are being used by those on bicycles, motorized bicycles or ebikes, scooters and even assistive scooters used by individuals with mobility issues.
Acceptance of this changing trend is sporadic among condo communities.  Some provide ample space for parking and storing bicycles and other non-automobile transportation.  Other buildings don't allow residents to bring bikes to their suites yet fail to provide a safe and secure location for their storage.  For residents of less bike-friendly buildings, Bike Share stations located both near their building and place of work offers a viable alternative.
The current city requirement, a minimum of one bike space per unit, is inadequate for a family with multiple bikes.
Some communities prohibit bikes from being transported on elevators and through hallways for fear of damage.  Storing them on balconies can be a safety concern and may detract from the value of properties.  Some communities require bikes to be stored outside or in an area without security cameras.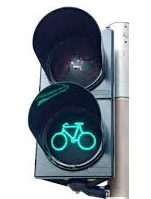 Fortunately, more communities are catering to the growing demand for bicycle amenities.  Some builders provide access to Bike Share which is a growing bike sharing service throughout the city.  Others are providing better and more secure places to park or store bikes.  Unused car parking spaces may be replaced with bicycle racks or bicycle storage lockers.
In the past developers have treated bicycles as an afterthought and squeezed bike spaces into unused areas.
Fieldgate Urban is a condo building proposal near Church and Wellesley that wants to include at least one bike parking space per unit and none for cars.  Another development near Blue Jays Way and King Street West wants to include 2.5 bike spaces per unit and no car parking.  A 360-unit bike-friendly building under construction at Wellesley St. and Sherbourne St. will have parking for 80 cars and an individual bike locker for each unit.
Toronto is evolving into a more bike-friendly city with the help of developers and condo corporations seeking to meet the needs of its residents.
Find Vendors in these Related Categories