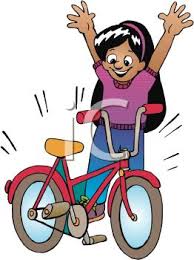 July 2016
There are more than 475 kilometers of cycling routes throughout Southern Ontario.
The Greenbelt Route extends from Queenston around Lake Ontario to north of Cobourg. It travels through St. Catherines, Burlington, Brampton, Newmarket, Oshawa and Port Hope.
The Waterfront Trail runs from Niagara Falls through St. Catherines, Hamilton and Toronto, continuing east through Cobourg.
Within Toronto there are numerous bicycle routes through city parkland and dedicated bike lanes on some city streets.
For information on the Greenbelt and Waterfront Routes, and suggested day trips, visit the CAA web site. T his site includes 26 individual area maps of the Greenbelt Route suitable for day or extended bicycle trips.
Do You Know
Your Canadian Automobile Association (CAA) membership includes roadside assistance for bicycles in areas where there is vehicle access.