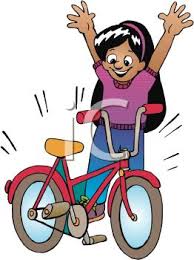 Now is the time of year to organize bicycle storage areas.
Unless the storage area is properly maintained, neglected or unused bicycles can tie up storage space for many years. The area becomes unsightly. Bicycles get dirty and may rust. The space gets filled by unused bicycles (perhaps owned by former residents of the building) and is not the type of area where anyone would want to store an item of value.
Here are a few suggestions to keep the area clean and usable for the active cyclists.
Ensure all bicycles stored in the bicycle storage area are registered with the Management Office with an annual renewal required. Provide a sticker and id # to be placed on the bicycle to identify properly registered bicycles.
Charge an annual fee for the sticker; perhaps $25.
Unregistered bicycles should periodically be removed from the area. Provide residents with advance notice of when this will occur.
Use the funds from bicycle registration to provide a safe and friendly area for bicycle storage, and to cover administrative costs. Ensure there is a secure locking bracket for each registered bicycle. Install a security camera and post signage to deter vandalism. Repaint the area as appropriate to ensure it looks clean and is visually appealing.