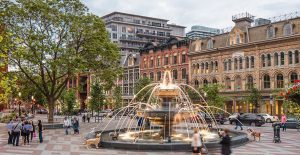 July 2018
Berczy Park has quickly become a top destination for the St. Lawrence Market community, Torontonians and tourists.
This triangle of land between Wellington, Front and Scott streets, across from St. Lawrence Centre for the Arts, is named after William Berczy who is considered a co-founder of modern Toronto with John Graves Simcoe.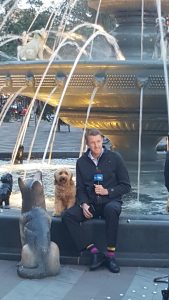 Berczy Park re-opened in 2017.  It has been a public park since 1980 prior to which it was vacant or served as a parking lot.
With its magnificent fountain surrounded by seating, grassy areas, artwork and outdoor restaurants this space has become a daily destination for many.  Maintaining the space is a collaborative effort between the city, private businesses and the community.
Friends of Berczy Park are a volunteer community group that has "adopted" Berczy Park.  The organization has a goal of balancing the priorities of residents, visitors and businesses.  With more than 1,500 members to date, they seek to enhance this public space to meet the diverse needs of all park users for this heavily-used downtown park.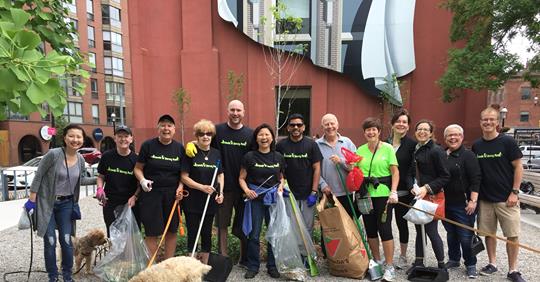 Keeping Berczy Park clean is truly a community event.  Friends of Berczy Park hosted a clean-up day, June 3, supported by Toronto Free Walking Tours which provided cleaning supplies and GWL Realty which provided an advance cleaning of the park boundary.
Click here for information about Friends of Berczy Park.
Find Vendors in these Related Categories