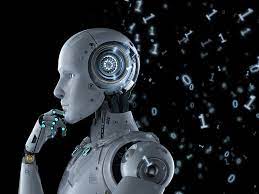 December 2021
Artificial intelligence is creating new and better ways to maintain high-rise residential buildings.  Sensors will text you when water is leaking or power goes out.  A self-regulating heating system knows when you are home or asleep and adjusts temperature accordingly.  These are some of the energy saving solutions currently available.
Focusing on energy efficiency provides benefits that include financial savings.  Technology can make buildings more energy efficient, healthier and more comfortable.  Greenhouse emissions can be significantly reduced with artificial intelligence.
When it comes to building-wide heating and cooling systems, management or service technicians may fiddle with equipment to make a building more comfortable and minimize resident complaints.  Artificial intelligence can make these properties more energy efficient, healthier and more comfortable with minimal human intervention.
Some communities have installed geo-exchange loops to heat and cool their spaces by transferring heat from below ground through a series of plastic pipes. In the summer these same pipes draw heat out of a building into the ground.
Energy efficiency is proven to offer financial savings.  A common approach has been to focus on what residents can see such as lighting.  Artificial intelligence offers the ability to more effectively control systems and deliver greater savings.
Artificial intelligence for a building may take the form of a smart thermostat that manages hot water, heating, cooling and booster pumps.  The system automatically adjusts settings while monitoring building temperature levels and current weather.  It can deliver more consistent and comfortable temperatures thus avoiding the sun-facing side of a building getting overly warm while other areas remain cool.  Data is collected on where and when energy is being wasted so energy use can be reduced when not needed.  This can improve energy efficiency by up to 25 percent and recover system installation costs in a few years.  Further savings are realized by fewer service calls and resident complaints.
Estimated savings can exceed $60,000 per year for a 300-unit building.
Residents can further improve energy efficiency by wearing a sweater rather than raising the temperature in winter, and using window blinds or shades.